Working from Home
The support of working from home is a policy that brings many benefits to companies and their workers. It is a collective commitment that needs changes in mentality and reinforcement of communication channels within the organization.
Since that time, thousands of companies are forcing to work remotely, some with serious difficulties adapting to their everyday tasks. In response to these problems, we will see that there are tools that make the adaptation process easy.
What was previously understood as a possibility for self-employed workers or external employees? In 2019 had already acquired a significant degree of implantation throughout the world. According to Eurostat, states like Finland or the Netherlands reach 15% of regular teleworkers.
However, the INE data indicate that Spain does not reach 5% (Madrid is the reference with 9.7%). The official figures are even lower in Mexico, where they are around 3.5%, or in Colombia, barely close to 2%.
7 Steps to Working from Home
The scheme to work from home jobs here is not only a movement for the benefit of workers. The company's management must understand that it is a plan that can do a lot of good within the organization.
Different studies specify that it improves productivity at work, employee satisfaction, and hiring that otherwise could not capture for the organization.
Internal Analysis of the Company
Before setting out to impose a new work model, it is necessary to evaluate the business's capabilities to assume it. Not all of them have adequate resources or personnel to establish teleworking. There are several questions that the company should ask itself:
Software to Working From Home
Once the needs have been estimated, the next step is to study the objectives, times, responsibilities, benefits, risks, and resources necessary to develop a strategic plan to establish teleworking within the organization.
Within this planning, it is vital to decide the platforms that will support the remote work network; These devices and tools will be the ones that we will use on a day-to-day basis, and the performance of the employees will largely depend on them.
It is where both the computer equipment and the specialized Human Resources software that hired come in. Our tool tries to make staff management easier and facilitate work from home with a series of cutting-edge technological solutions: time control, document management, performance evaluation, employee and manager portal, or surveys.
Guarantee of Security and Data Protection
Implementing work from home requires you to take specific special protective measures. Keep in mind that employees use their computers and networks, so there are more security risks. If a virus enters a remote work device, it could infect company servers. In this way, the organization would be vulnerable to data theft, its web pages could remain spoiled, or its identity could be spoofed.
The use of virtual private networks or VPN allows you to create a local network but access computers from anywhere in the world. It makes it possible to secure online connections and use Wi-Fi networks safely.
Another recommended measure is to have a wireless security protocol of the WPA-Enterprise type. When users want to connect to the network, they will need to present their access credentials to the system. Having up-to-date equipment and having professional antivirus software is also essential.
When it comes to managing all company files safely, it is good for the HR team to have document management software available.
A document manager helps save and share contracts, payroll, invoices, exams, training manuals, applications, or legal documents.
With this tool, the organization complies with the demanding data protection regulations (RGPD) and secures its own or third-party information stored by the company.
Related posts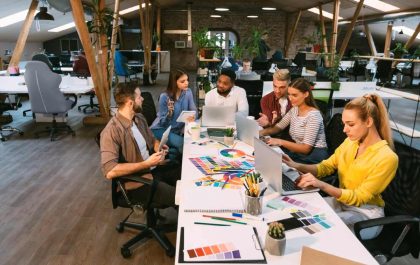 Building A Robust Brand Narrative: The Role Of Ad Agencies
The Role Of Ad Agencies In today's digital age, you're bombarded with countless brand messages daily. With this saturated market,…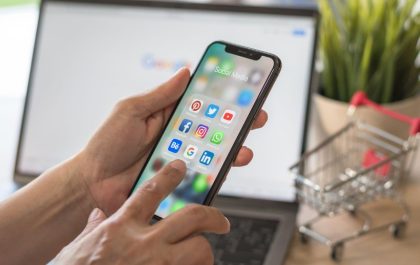 How to Set Up a Facebook Shopping Ad
With over 2.9 billion monthly active users, Facebook provides a vast platform for businesses to reach their target audience and…