Crypto trading bots are software programs that automatically execute trades on the market. They are based on algorithms and strategies that analyze market data, identify patterns, and act accordingly. They are often used by institutional investors as they help to maximize their profits while minimizing risks.
The best crypto trading bots allow you to automate your investment strategy, allowing you to focus on other aspects of your life while the bots do the work for you. Some of these bots have a free trial period and others charge a small fee, but all of them are designed to give you a competitive edge in the crypto market.
Some of the most popular crypto trading bots are Botsfolio, Stoic AI and Coinrule. These platforms are easy to use and connect with your exchange accounts through API keys.
They offer a wide range of trading templates that are pre-configured to execute when market conditions meet specific criteria. You can also customize them to your own personal preferences and stop-loss settings.
You can find these bots on some of the biggest crypto exchanges like Binance, Huobi, Bitfinex and OKex. Some of them are also available as a mobile app or desktop client.
Choosing the right crypto trading bot is important for both experienced and novice traders. It is advisable to choose one that has a strong track record of success. It is also important to check if it is secure and if there are any fees associated with it.
A good crypto trading bot is an essential part of any crypto investor's arsenal, as they are capable of analyzing and executing trades faster than humans. They are also capable of tracking and detecting trends and making accurate predictions on the market.
These Crypto.com trading bot take emotion out of the equation and allow you to invest like a seasoned investor. They can also help you to avoid making mistakes that new investors often make such as buying at high prices or selling low because of hype.
Some of these crypto trading bots offer a risk-free paper trade, which allows you to test your strategy before you put it live. They also provide support and education to those who are new to crypto.
Stoic AI is a long-term cryptocurrency trading bot that is linked to your Binance account. It uses a hedge fund algorithm to manage your portfolio and rebalances it on a regular basis.
It also combines multiple trading strategies to increase your chances of winning. It combines a long-only index strategy with a fixed income strategy and a short-term active trading strategy.
Price: $5/month for portfolio value of up to $1,000; $10/month for portfolio value of up to $3,000; $15/month for portfolio value of up to $10,000; $20/month for portfolio value of up to $50,000; $23/month for portfolio value of up to $100,000.
It is a popular trading bot among professional traders who want to maximize their efficiency and profitability in the crypto market. It offers more than 150 trading templates that are preset to execute when market conditions meet pre-defined criteria. You can also customize your investing with stop-loss settings, leverage and more.
Related posts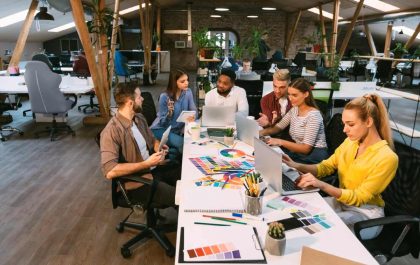 Building A Robust Brand Narrative: The Role Of Ad Agencies
The Role Of Ad Agencies In today's digital age, you're bombarded with countless brand messages daily. With this saturated market,…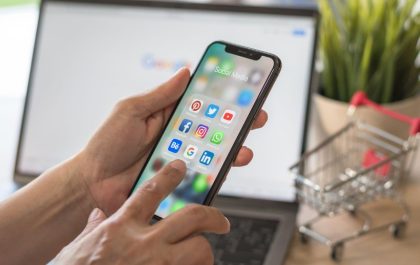 How to Set Up a Facebook Shopping Ad
With over 2.9 billion monthly active users, Facebook provides a vast platform for businesses to reach their target audience and…