Top 8 Hermes Timepieces
Hermès is a royalty in the world of luxury brands. It produces premium and highly-valued items ranging from bags, shoes, clothing, and other accessories; the brand has also ventured into creating quality and fashionable timepieces. Hermès is a name that resonates with social status and lifestyle.
Hermès is an item you would indeed find inside celebrities, socialites, and other famous personalities' walk-in closets. These watches are new additions to the brand's expanding product line. However, do not underestimate these watches in terms of elegance, durability, and functionality. This fact is simply for the reason that it is produced by the label – Hermès. Check out and see for yourself these eight stunning watches from Hermes.
1. Heure H Double Jeu Watch
Hermes watches present an exquisite creation in flawless white straps and diamonds. Its simplicity and elegance gather women's attention, who think that less is more when creating their look for the day, including their watch.
The Heure H Double Jeu watch is diamond-set white-lacquered steel watch which measures 21 x 21 mm and features a long interchangeable strap in matte chantilly alligator leather. This model comes in a very slim size, which makes it perfect for a lady's delicate wrist. This one is truly a great timepiece with 122 diamonds and an anti-glare sapphire crystal. In addition, it is powered by a Quartz movement and comes with a steel pin buckle. Although this watch is water-resistant up to 3 bars, it's not waterproof, so be mindful of the conditions when wearing it.
2. Nantucket Watch
This model looks chic in silver with gems. The Nantucket model is a diamond–set steel watch. It also features a diamond–set rhodium-plated and sandblasted dial. The steel bracelet matches the dial perfectly. And with its size measuring just 17 x 23 mm a wrist circumference of 6.3 inches, it's understated but exuding class and elegance.
3. Cape Cod Watch
Hermès offers this Cape Cod watch in an opaline silver dial, a short interchangeable double tour strap in natural Barenia calfskin. This model has a wrist circumference of 6.1 to 6.7 inches. This large model, Hermès steel watch, measures 29 mm x 29 mm, and features a Quartz movement with anti-glare sapphire crystal. Its functions include hour, minute, second, and date.
4. Faubourg Watch
If you fancy petite sizes for watches, the Faubourg model is a perfect choice. This slim timepiece is covered in elegance through the diamond-set white gold case; it has 44 diamonds, to be exact! The single tour bracelet in white gold is an eye-catcher and is water-resistant to 3 bars. It has a Quartz movement and its functions include hours and minutes.
5. Arceau Petite Lune Watch
Diamonds and Sapphire give this watch a unique look and value. Arceau Petite Lune watch comes with a natural mother-of-pearl dial, small moon module, and short interchangeable straps in sapphire blue alligator skin leather.
The wrist circumference is 5.5 to 6.5 inches, and has anti-glare sapphire crystal and case-back. This model houses Hermès Manufacture movement H1837. It's stunning with 65 blue sapphires, and 58 diamonds. And last but not the least, the Arceau Petite Lune watch has a power reserve of 50 hours.
6. Cape Cod Chaine d'Ancre Joaillier Watch
Cape Cod Chaine d'Ancre Joaillier is a gorgeous diamond-set rose gold watch. The lacquered and sand-blasted dial is highlighted by "Anchor Chains" set with diamonds. At the same time, the long interchangeable strap in matte chantilly alligator adds to its appeal.
This timepiece measures 23×23 mm with a wrist circumference of 5.5 to 6.5 inches. Moreover, it is powered by the Quartz movement; there are 46 diamonds in the rose gold case and 96 diamonds on the "Anchor Chains."
7. Kelly Watch
A classic watch in yellow-gold plated steel and Kelly lock case is a must-have for every lady's collection. The lock case makes this watch an elegant and unique timepiece. This 20×20 mm watch features a matte white dial and a long strap in black Barenia calfskin. In addition, the Kelly watch also features a gold pin plated buckle.
8. Space Black Series 6 Case & Band Apple Watch Hermes
An innovation from Hermès, this timepiece offers you a black stainless steel case in 40 mm and a single tour band in a Black/Sapphire nylon weave, H vibration motif. Its notable features include GPS/GNSS, compass, Blood Oxygen app, Apple Pay, ECG app, and Second-generation optical heart sensor. It is also equipped with other features such as a Gyroscope, water-resistance of 50 meters, GymKit, and Ambient light sensor.
In addition, it has a capacity of 32GB, Bluetooth 5.0, built-in rechargeable lithium-ion battery up to 18 hours, magnetic charging cable and watchOS 7. Nonetheless, this Apple Watch Hermes Series 6 requires an iPhone 6s or later with iOS 14 or later.
Takeaway
Hermès watch collection is a relatively young product line. However, it does not fall short when it comes to the standards attached to this brand. It successfully created a new breed of timepieces with distinct qualities, making them worthy of the brand's reputation.
Related posts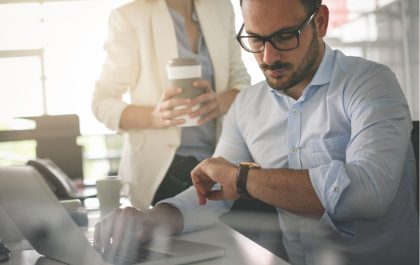 Navigating the Challenges of Loitering: A Business Perspective
Loitering—the act of lingering aimlessly in public spaces—poses a unique set of challenges for businesses. While public spaces are meant…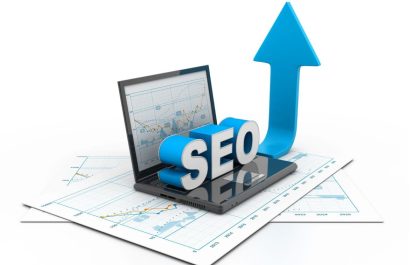 3 Benefits Of Hiring The Perfect SEO Services in New York
3 Benefits Of Hiring The Perfect SEO Services in New York There is a wide range of industries and businesses…