Definition Marketing
Marketing aims to study the needs, expectations, and behavior of consumers to offer them suitable products or services.
Marketing aims to meet demand: to do that, you have to understand it first!
[Marketing] is a scientific process that involves several stages:
Market research: it consists of studying each of the components of the market:
Potential consumers, their habits and behavior,
The competitors,
Providers,
Prescribers,
The regulatory and also technological environment,
Tendencies,
See our article on market research.
Market segmentation: this involves concluding the market research by identifying different market segments. A market segment is a homogeneous group of customers with similar characteristics.
Choice of target market segment (s): the company chooses to focus on one or more market segments, and therefore abandon the others.
Lastly, the choice of marketing positioning: this involves defining the main elements of the marketing mix:
What product (s) or service (s)?
At what price?
Where? and also
What communication?
Therefore, [marketing] aims to understand the environment and the consumer to offer the latter an attractive offer, that is to say, to influence him in his act of purchase.
[Marketing] aims to develop a relevant "value proposition" based on the market's state and its evolution.
Also, it is not just for large companies: every company must develop a strategic approach to define a good positioning.
Identifying And Choosing Different Market Segments
The marketing mix is ​​the set of fundamental [marketing] choices that form a clear and also coherent strategic positioning: these are decisions ("action variables") that concretely reflect the means of meeting the market.
The "4 Ps" rule can sum up the marketing mix:
PRODUCT: which product or which range of products? What brand name, what logo, what colors, what slogan, what level of coverage, what format, what packaging?
PRICE: at what cost?
PLACE: where? Which marketing channels, which distribution network?
PROMOTION: what communication? It is about identifying ways to make yourself known, ways to get tested or tried, ways to get people to buy, as well as ways to keep coming back.
A Good Marketing Mix Is ​​Characterized By
Firstly, the consistency of the four elements between them: the price must be adapted to the level of the range, the distribution channel must be consistent with the promotion policy and the image of the product, etc.,
Secondly, the clarity for the customer: the consumer must understand almost instantly whether the product is made for him or not,
its consistency with the company's business model, allowing its viability and a certain level of profitability.
The Difference Between Strategic Marketing And Operational Marketing
Strategic marketing is a function attaching to the management of the company, which consists of defining a long-term marketing positioning:
market studies and analyzes,
competitive intelligence and benchmarking,
regulatory watch,
customer satisfaction analysis,
detection of recent trends,
determination of the elements of the [marketing] mix,
development of products and ranges,
planning of product launches and shutdowns,
planning of commercial and communication actions and also
monitoring of business results.
As for operational marketing, it refers to all the [marketing] actions and also techniques implemented in the short or medium-term to achieve the objectives set by strategic [marketing].
Operational marketing sets out the objectives of strategic [marketing]. It also places itself at the service of the sales function by providing it with working tools:
commercial operations support,
communication tools and media (POS, advertising on various channels or media) and also
event.
Also,You can find more helpful resources at Techies City.
Next
What Is Marketing? - Definition, Characteristics, And More
Related posts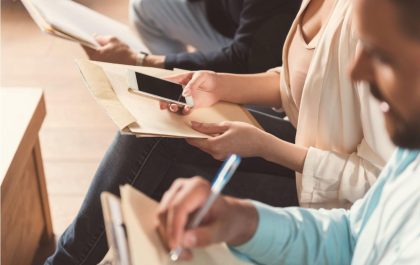 Two-Week Letter Notice
Introduction Two-week letter notice  – Whatever the reason for your resignation, it's also a business transaction. While you're doing so…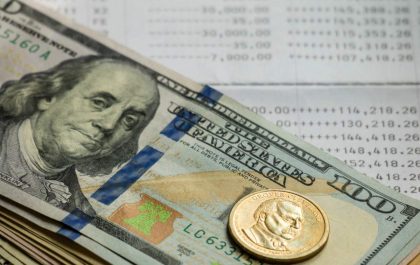 What Is Market Share? – Examples, Capturing, Formulas, and More
Market Share – A company's market proportion is its percentage of total income relative to the marketplace wherein it operates….