COVID-19 and cloth face masks
The use of face masks (masks or chinstraps) is part of a set of preventive measures that can limit the spread of respiratory diseases, including COVID-19. They are used to control the infection source in infected people or protect healthy individuals from contracting the disease.
There is sufficient scientific evidence on the efficiency of cloth masks in preventing the spread of Covid-19. However,  masks alone do not provide enough protection.
It is necessary to combine their use with other measures such as hand washing and social distancing to get an adequate security level.
The adoption of masks in the general population has been a measure that has demonstrated effectiveness in the fight against the SARS-CoV-2 coronavirus pandemic.
Many countries adopted this measure early when there was still no scientific proof to support its efficacy.
This take place contrary to the recommendations at the time it is an action that is known to be effective.
Also Read: Top 7 Best Newsletters To Follow In 2021
The World Health Organization (WHO) has updated its scientific guidelines. It suggests to use cloth face masks in the general population, especially in circumstances where social distancing is impossible to maintain. There is some specific recommendation regarding the use of medical or fabric (reusable) face masks that do follow to optimize the degree of protection.Depending on the circumstance and the condition of the person, these are the different recommendations for the use of facial masks in the general population:
A person with symptoms suggestive of Covid-19  should wear a medicinal mask, self-confine, and seek medical help. This applies to any possible scenario where there is a probability of contagion, even at home.
Caregivers of people with Covid-19, in non-clinical settings,  should use a medicinal mask during their care work.
People must wear a mask "non – medical" or cloth  (following the clothing recommendations) in public places especially if community transmission and whether also as contact tracing and diagnostic tests have limits.
In public places, such as the market, bank, and any other place where there is a concentration of people, and it is impossible to maintain social distance,  cloth masks should have been implement for the general population.
During public transport, in any of its modalities,  cloth masks are recommended for the general population.
Any circumstance where there is a risk of infection and social distancing is not possible to abide by.
Benefits
The WHO has highlighted some potential benefits of using cloth masks in the general population, especially in healthy people.
They reduce exposure to risk, especially in pre-symptomatic cases (infected people who have not yet developed symptoms) and asymptomatic.
Also decrease stigmatization.
And give people the feeling that they can help slow the spread of the virus.
They function as a reminder to comply with the other recommended measures (handwashing, social distancing, avoid touching your face).
Making cloth masks is an environmentally friendly measure. It reduces costs and the impact on waste production.
It is economically sustainable and can generate income for communities.
Cloth masks can be a cultural expression that promotes acceptance of wearing protective equipment in public.
Also Read: Five Business Ideas That Will Be Trending In 2021
Related posts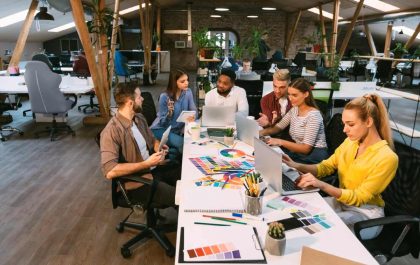 Building A Robust Brand Narrative: The Role Of Ad Agencies
The Role Of Ad Agencies In today's digital age, you're bombarded with countless brand messages daily. With this saturated market,…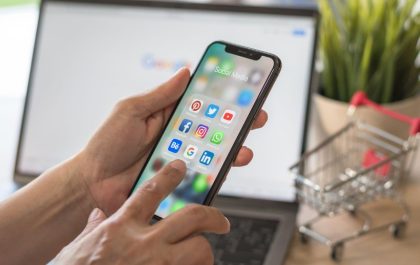 How to Set Up a Facebook Shopping Ad
With over 2.9 billion monthly active users, Facebook provides a vast platform for businesses to reach their target audience and…