Five Business Ideas
2020 is about to end, a year that will set the course for a business because of the pandemic that hit the entire planet and the various changes in the consumer that ended up accelerating and materializing. Considering the changes that Covid-19 brought with it, it is ideal to start thinking innovative business ideas for 2021.
Consumer Trends In 2021
According to experts, health care and a greater desire of people to look and feel good will be the most marked consumer trend in 2021, not to mention the already consolidated – and necessary – care of the environment.
Along with that, it must be taken into account that currently, there is a greater consumption of technological products and the increasingly frequent use of eCommerce.
It is a fact that for physical stores, this year has represented a crisis. But for other companies, what has happened has become an opportunity that, taking advantage of their planning, infrastructure, and logistics, has turned businesses into protagonists of electronic commerce in Mexico. that had budgeted growth over the years.
Business Ideas For 2021
Considering health, savings, the need to look good, and care for the environment, we have thought of five business ideas that have serious opportunities to be the trend for all of 2021.
Whether your business focuses on this or not, you can take advantage of these opportunities by adding value to your company and taking advantage of sales.
Healthy Food
According to experts, the Coronavirus virus tends to be complicated in people with specific me
dical characteristics such as hypertension, diabetes, and obesity. Those three factors have undoubtedly made millions of people think that they will seek to change their physical state for health.
Here where the healthy food sector comes in, which beware, it does not necessarily imply that it is dietary or vegetarian; simply low in fat and seasonings will be enough for the public to seek to buy it.
It is undoubtedly a trend that has already started to take flight this year, and in 2021 it will continue on the same path.
Organic Products
It is a fact that there is a severe and considerable consumer concern for the environment. Following this line, we can think that the consumption of organic products will be another trend that, although it has been going back a few years, without a doubt continues to grow.
A good business option will be the sale of organic food: vegetables, fruits, and dairy products produced without the use of chemicals or additives—also sell products that make a connection with that concern for the environment.
Online Sale
It does not matter if your business is food, retail, or any other type. It must have an online sales channel by 2021
That is why having an online sales channel is already a necessity for all businesses. Just think of the problems suffered by hundreds of the companies that depend on a consumer visit to sell and that the pandemic forced them to close due to no income. That should not happen to you!
Pet Supplies
Currently, there are a variety of innovative products and services dedicated to pets, such as houses, leashes, collars, clothes, toys, locators, etc. If you do not have a store, you can take advantage of electronic commerce and put your store online.
Hairdressing And Home Care
Currently, there is a clear consumer need to look good but without neglecting health. It is under these business ideas that home services are beginning to be a trend.
As you may have noticed, the options we give you to diversify your business have three factors in common: technology, health, and personal care. Record those three ideas in your plans and combine them with the best customer service, and you will undoubtedly succeed this 2021.
Related posts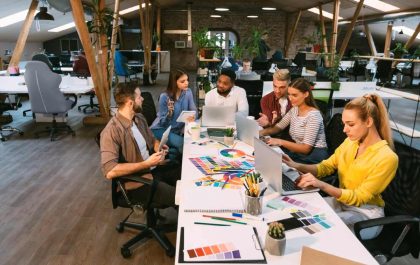 Building A Robust Brand Narrative: The Role Of Ad Agencies
The Role Of Ad Agencies In today's digital age, you're bombarded with countless brand messages daily. With this saturated market,…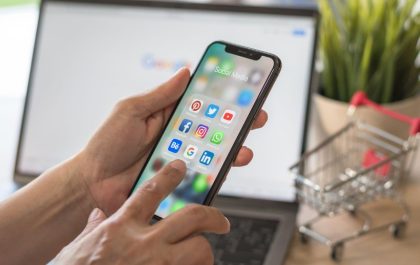 How to Set Up a Facebook Shopping Ad
With over 2.9 billion monthly active users, Facebook provides a vast platform for businesses to reach their target audience and…