Boost Your ROI with Omnichannel Marketing
Customers will remain in touch with your brand across many channels and devices, seldom if ever staying on just one of them for an extended period.
You can adapt and move with your customers, no matter what devices and platforms they use, thanks to omnichannel marketing solutions.
What is Omnichannel Marketing
Omnichannel marketing plan templates is an approach that gives customers a smooth and integrated buying experience from the moment they first contact your brand to the point at which they are done purchasing.
Top Channels You Need to Apply in Your Omnichannel Policy
Chatbots
Facebook Messenger allows firms to send automated and human messages to clients. You may now create a flow that interacts with the user and provide an easy way for customers to discover and learn about your new goods, products for purchase, and more.
Push Notifications
Push notifications are pretty handy for sending out updates to your consumers when they're close to purchasing a product, as well as reminders about a future sale. Both on-site and in the app, these notifications draw clients back to your app or site.
Using SMS
Text messaging is an excellent medium for e-commerce shops, too. Customers demand personal contact with brands and sellers and appreciate brands that provide extra service.
Visual Search
Most businesses undervalue the value of visual search, yet it may be an additional source of money for your e-commerce company.
By increasing your site's visibility on search engines, you will greatly assist your customers in finding your products and increasing your profits.
Steps to Boost Your ROI with Omnichannel Marketing
Construct several buyer personas
Your audience has one thing in common: your brand. While the means, timing, and location of these connections may vary, they will all seek to stay linked.
To fulfill this goal, you must find and incorporate these distinctive characteristics into the different consumer personas.
You need to utilize data from concepts like purchase behaviors, browsing trends, communication and platform preferences, and more to help you build these personas.
Establish a Focus on Different Customer Journeys
Consumers will go through the buyer's journey in different ways. Email, social media, search, and direct website visits are viable ways to engage and interact with your customers.
Regardless of the scenario, your content must perfectly match the stages in your customers' journey with your business.
It allows for an unparalleled one-on-one client experience, as the consumer knows they are getting personal attention.
Focus on the Channels and Devices That Are Most Important
Did you know about the Pareto Principle? Today's market offers a multitude of communication and communication-related technologies. Instead, choose just the characteristics that best serve your consumers.
Then use the types of communication in the real world as a guide to adapt your communication.
Pay attention to your customers.
The success and reputation of every organization are based on marketing and customer service working together.
A bad customer service record indicates higher churn rates and any marketing activities that rely on increased client engagement suffer for it.
In the absence of customers feeling your brand, you'll begin to lose money on each of your initiatives.
Apply Rules to Your Work
Omnichannel marketing solutions require taking into consideration numerous channels and devices. Because this fact might skew the outcomes of your marketing efforts, it can be difficult to make a proper evaluation.
To make sure you get an accurate measurement, you need to have a well-thought-out measuring plan. By employing this technique, you'll track customer feedback, behavioral marketing, and marketing analytics reporting.
Conclusion
Without a symbiotic relationship, none of the measures above will be effective. Maintain the link that is being formed between your marketing strategies on all platforms by ensuring your insights are accurate. Giving customers a smooth omnichannel experience will increase your ROI.
Related posts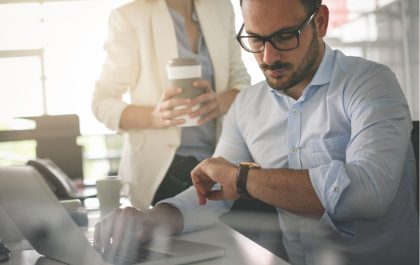 Navigating the Challenges of Loitering: A Business Perspective
Loitering—the act of lingering aimlessly in public spaces—poses a unique set of challenges for businesses. While public spaces are meant…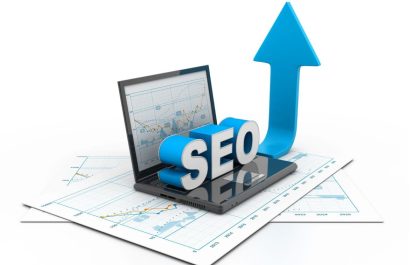 3 Benefits Of Hiring The Perfect SEO Services in New York
3 Benefits Of Hiring The Perfect SEO Services in New York There is a wide range of industries and businesses…