Salesforce Email Marketing
Salesforce email marketing is an area of marketing where you get the best of two worlds. It is a powerful package that, when paired, can go better together.
It isn't easy to search down service providers who can put two worlds into one convenient one and bring you better results and a smooth user experience in the drastic usage of technology. In marketing automation Salesforce, email marketing has given businesses one of the best customer relationships management systems. It is flexible, but most marketers back it as they have different levels of functionality with additional at-cost components.
It is a marketing platform that can support many facets of email marketing if they are channelized properly. Some of the salient features include –
Multi-channel campaign execution
Dynamic customer journeys
Pre- and post-campaign analytics
Audience building and segmentation.
Social media engagement in Real-Time
Social Media advertising
Data management platform
Email and marketing automation
Mobile messaging and push notifications
Role of Email Campaigns in Salesforce Marketing
Involving salesforce marketing with email campaigns, you can get a higher approach to plan, execute and measure your email marketing in real-time. Additionally, you can even connect with marketing initiatives that can create opportunities for you and result in the betterment of the enterprise.
Types of Salesforce email campaigns include:
Events
Salesforce email campaigns
Webinars
Direct mails
Advertisements
Referral programs
Partner co-marketing
Product giveaways
How do I integrate email with Salesforce?
To integrate your email with Salesforce, you need to play nice with other technologies. Varying on the complexity of integration, your email service provider and salesforce combining process can be a simple, straightforward task. It doesn't require much time; instead, if you get hands down technical expertise, he may be able to integrate it within some time. You can run the platform within hours of initiation. So, lookout for the best email integration partner who can offer multiple support and guidance to a smooth installation.
Benefits of Salesforce Email Marketing
Data Management
Salesforce with email marketing can easily help you store various data types and create a model for each set. Compared to other platforms, this database is supported with SQL, which supports a maximum data model that can be easily imported and managed. Thus, this platform allows marketers to build complex audience segmentation.
Integration Capabilities
The other capability of salesforce email marketing is getting extensive integration capabilities to look for amounts of data from various sources. In addition, you can manage valuable data and augment your existing contact lists efficiently. Thus, it is favourable to import content and initiate triggered emails at various levels.
Third-Party Applications
With enabling salesforce, in your automation, you get an extensive set of third-party applications. Not only do they increase the capabilities of your email performance, but they give you the flexibility to customize and meet your business goals. Thus, by using them consciously, you can increase the functionality and value of your email campaigns.
Application of Artificial Intelligence
Being the driving force of AI technology, such a strategy helps you implement some interesting applications within your salesforce email marketing campaigns.
Overlooks engagement scoring and frequency
By setting Salesforce in your email marketing strategy, you can easily predict who will interact with messaging, which means you can ensure who will open and read your emails. You may get help to choose the right time to optimize your emails by predicting the best time to send a message, so it's most likely to be opened.
Thus, catering to each individual, the salesforce email marketing tool can enable your brand with the right consumers and hopefully prevent disengagement.
Why do marketers love salesforce email marketing?
Easy to Design and build out email campaigns directly from Salesforce.
With this technology, marketers can do the tedious task of building and designing email campaigns easily. It streamlines your process and allows you to execute your email strategy with this broad technology stack. Moreover, you can access mobile-ready templates and drag and drop in email builder, thus saving time.
With salesforce technology, you can perform manual transfer tasks within less time and integrate them into data systems. With this, your personalizing of email marketing gets even more effective.
Simplified marketing permissions
With salesforce email integration, you can even align your subscribers' preferences and give them control. This approach makes the complex task of email marketing quite easy and enables happy customers within your list.
Having Salesforce in email marketing, you get enough flexible dashboards features to track subscribers' behaviour and give deeper insights into the purchase funnel. This feature ultimately helps you to measure your email campaigns and generate more revenues in a long time
Wrap Up
By linking your email marketing with [salesforce marketing], you can enable yourself to create memorable email campaigns. You can efficiently create, launch and track your emails to ensure you take the right steps for success. With such effective technology choices, you can take your organization to a growth and outreach operations level.
If used properly, you can certainly tap the potential of Salesforce and get the best foundation for your email marketing campaigns. So, start now and bring the power and insights of salesforce email marketing together to get the right mixture of flexibility and ultimate engagement strategy.
Related posts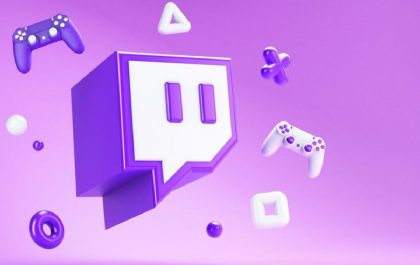 Twitchhttps://www.google.com/?gws_rd=ssl
What Is It Exactly? Twitchhttps://www.google.com/?gws_rd=ssl – A pleasant and social method to watch others play video games is through the…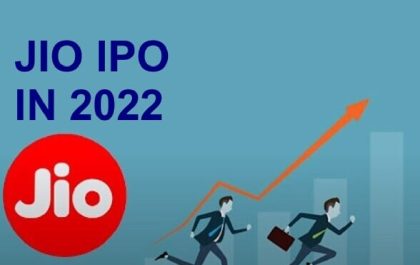 Rajkotupdates.News: Golden Opportunity To Invest Jio Ipo
What Is The Most Recent Information About The Planned JIO IPO? Rajkotupdates.News: Golden Opportunity To Invest Jio Ipo – Today's…