WordPress Agency Benefits Digital
WordPress is the most popular CMS out there, with a share of 36.2% out of all other website builders. A huge reason for its popularity is its intuitiveness and user-friendliness. As it is an open-source, self-hosted platform, it is very easy to operate with and keeps getting better and better. Digital marketing is the main form of brand promotion nowadays as opposed to traditional advertising formats, so a versatile solution that can coordinate all the different digital channels a business can benefit from is what makes WordPress such a preferred choice.
Too often, website owners are not experts in all the digital marketing mediums – SEO, PPC, email, mobile, social marketing and analytics and can easily miss out on the variety of features WordPress has to offer. Also, any website needs to be constantly audited, monitored and maintained to ensure high performance, consistent traffic and converting visitors. Another very important aspect of your WordPress website is web design – it needs to be optimized with good UX practices and as versatile as possible. So, if you have your finger in too many pies, you may be better off working with a WordPress agency so you get the most out of your WordPress website.
In this article, we will take a look at the ways WordPress outdoes all the other CMS out there in terms of digital marketing results, how to know if a WordPress agency may be of great help to you, and the steps to choose the right one.
Why is WordPress good for digital marketing?
WordPress offers over 58,000 plugins for different functionalities, various extensions and tweaking possibilities. As for a good digital marketing strategy it's key to be able to track results, you can easily do that on the WordPress dashboard.
There are plenty of free options like Google Analytics to help you track your conversions and other useful insights like traffic (site content, site speed, landing pages), acquisition (Google Search Console, Google Ads integration, Social, Paid and Organic Campaigns) and audience (active users, demographics etc.). Monitoring conversions is essential as if you know the areas that underperform, you can easily identify where to start investing more efforts which in turn helps you generate more leads. The more quality leads your website gets, the more chances they go through all the stages of your sales funnel and convert.
WordPress first started off as a blogging platform, so content marketing and content optimization are at the core of its services. If you want your website to rank well on Google and get a lot of quality, useful traffic, you need to make sure you upload informative and valuable content on a regular basis. In terms of SEO, WordPress is great for holding your hand in the optimization process as there are various free plugin options for this. Yoast SEO is the most commonly used one – every time you upload new content, it triggers recommendations about improving its SEO. Other useful plugins for SEO are Smashing Pro for image optimisation, caching plugins like W3 Total Cache, and CDNs.
Another reason why WordPress is very good for digital marketing is that it easily connects to social media. If you want to integrate an option for reacting, sharing or leaving a comment on social media on a page of your site, it is simply a drag and drop process. Although social media platforms do not directly affect SEO rankings, they are certainly great tools for engagement with your audience and for brand exposure.
Also, with WordPress you don't have to worry about your site becoming obsolete as it constantly updates to be up on each and every one of the Google Algorithm changes and adapts to code standards. Hence, you just need to focus on presenting your company, services and content according to best practice without delving too much into technology skills.
When to seek professional help from a WordPress agency?
The short answer is – when you realise you want more of your WordPress website. Starting on your own is easy if you have a vision of what the interface has to look like and what would be the main features. Once you have that initial idea, you can choose an appropriate theme and start building your website – amongst the most popular WP page building editors are Elementor and Beaver Builder. There are a lot of freelancers adept at Page Builders if you'd like a more experienced input but the result won't be unique and custom.
Themes that are up for grabs are pre-coded by developers so site owners don't necessarily need technical expertise in order to create their website. However, if you want your WordPress website to be tailor-made and with custom functionalities, you'd need a team of professional developers at ease with various coding languages/ technologies like the Gutenberg API, React, PHP, UX and CSS; as well as Advanced Custom Fields.
The benefits of working with a WordPress agency are a lot more than the possible drawbacks like the higher cost and the constant need of developer input. It depends on the size of your business and your goals, really. A WordPress agency would offer you endless scalability and ongoing maintenance checks, custom look and feel, in-depth optimisation for a lightweight, fast-to-load website.
How to choose the right WordPress agency for your business
To choose the right WordPress agency for your business, you need to first crystallize the vision you have of your website, what it would achieve and who the target audience would be. Once you have made up your mind on that and have also decided to partner with an agency instead of winging it yourself or entrusting several freelancers, you can sort the best option for you with the following points in mind:
What is your budget for building and maintaining your website? – good WordPress agencies usually charge per hour, so you need to be aware with the budget you are willing to spend;
Timeframe – if you need small fixes like site speed enhancement or ads optimization, the time required for a job well done would be significantly less that coding a website from scratch;
Availability & transparency – make sure you check if the agency of your choice has the time to complete the project when you need it. Good WordPress development companies are usually quite packed so you need to brace yourself with patience.Also, keep the communication going to be aware of any challenges or discrepancies along the way;
Expertise – do they have a broad portfolio, client testimonials, reviews? Make sure you check social media, too;
Services available – WordPress agencies usually have experts in various areas, from development/ coding, QA and Ad Ops, through sales leads and Project management softwares, to SEO specialists and graphic and web designers. Depending on the size and credibility of the agency, they may be good at some but lack the stack in others.
Conclusion
WordPress is one of the most popular CMS in the world and has been around for18 years due to its easy-to-use features and constant updates. A non-technical person can easily create a premium theme website from scratch and achieve great digital marketing results, as WordPress has a variety of plugins for SEO, PPC, social marketing, mobile and analytics that can all be operated from a single dashboard. However, if you want a custom website that has a unique look and functionality, you'd better partner up with a WordPress agency – they are usually fully stacked on professionals in all aspects of the building and maintenance process: web development, web design, inbound marketing and sales. They may vary in terms of expertise, cost, credibility, availability and services available, so make sure you have a clear idea of what you want, your budget and timeframe, and insist on transparency and constant updates.
Related posts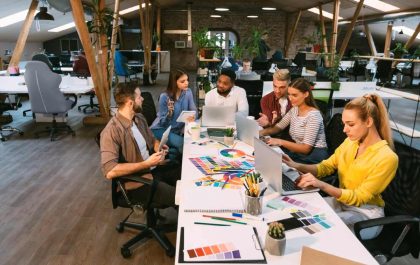 Building A Robust Brand Narrative: The Role Of Ad Agencies
The Role Of Ad Agencies In today's digital age, you're bombarded with countless brand messages daily. With this saturated market,…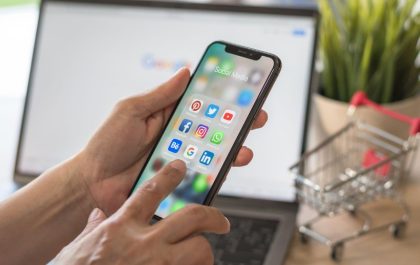 How to Set Up a Facebook Shopping Ad
With over 2.9 billion monthly active users, Facebook provides a vast platform for businesses to reach their target audience and…