Definition WiFi
A wireless or WiFi network uses a radio frequency signal, instead of cables, to connect your equipment. Such as computers, printers, and smartphones, both to the Internet and each other. Any wireless capable device, such as a laptop or tablet, can pick up a WiFi signal at a distance, from any direction. See Tips for better WiFi network performance and When to upgrade your wireless network equipment for more information.
Also read: Digital Marketing Strategy: Definitive Guide To Increase Sales
Why do I need it?
Freedom to access the Internet from anywhere within the signal range and move your equipment around the house to any location within the WiFi signal without losing your connection. Bring any mobile equipment, like laptops, to any room and still have Internet access, with no additional work required.
Ability to access other computers connected to your network. For example, multiple computers can use a printer without a direct cable connection.
Internet access on computers such as Smartphones and tablets to download books, music, movies, and apps, or browse the Web.
Freedom from the hassle of installing cable connections in different rooms.
How can I have WiFi in my house?
The all you need is a modem connected to a wireless router or a wireless gateway, a modem and a wireless router in one unit (see What Wireless Gateway is? For more information). The modem gives you access to the Internet, and the router transmits the WiFi signal to allow your computers to connect and the Internet. A WiFi-capable computer can then use this signal to connect to the Internet.
Routers can be obtained from a variety of manufacturers. The Wireless Gateway 1 (models TG852G, TG862G, SMCD3GNV, TC8305C), Wireless Gateway 2 (model DPC3939), and Wireless Gateway 3 (models DPC3941T and TC8717) are computers that Comcast supplies and connects your Internet, telephone, and home network. They make setting up a home wireless network as simple as possible.
Is It secure?
Because WiFi devices use a broadcast signal instead of cables to connect to the Internet and each other, it is possible for unauthorized users to access your network. This can slow down your connection or make you vulnerable to situations like identity theft. And yet, there are several ways to ensure that your home wireless network is secure.
All Comcast wireless gateways come preconfigured with the best possible security options for a home network. But if you have a third-party router, there are several steps you can take to protect your network. See Use the Admin Tool to Protect Your Wireless Network to identify the security options available for your wireless gateway.
What is Dual-Band WiFi?
Comcast Wireless Gateway 2 and Wireless Gateway 3 offer dual-band WiFi. It provides simultaneous WiFi to network computers using 2.4 GHz and 5 GHz wireless radio bands.
Most of today's WiFi devices are dual-band capable, while many older devices are single-band capable and can only connect to 2.4 GHz networks. Check the user guide for your WiFi device to determine what WiFi band (s) is supported. If your device supports 5 GHz, you will see two Wireless Gateway network names (SSIDs), and you will have the option to connect to either 2.4 GHz or 5 GHz (as available).
Also read: What Is Online Banking And How Can You Benefit?
Related posts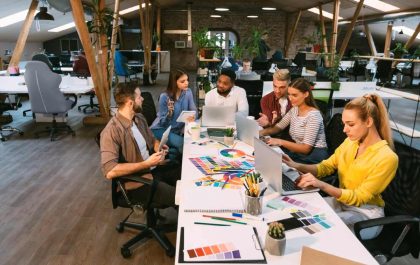 Building A Robust Brand Narrative: The Role Of Ad Agencies
The Role Of Ad Agencies In today's digital age, you're bombarded with countless brand messages daily. With this saturated market,…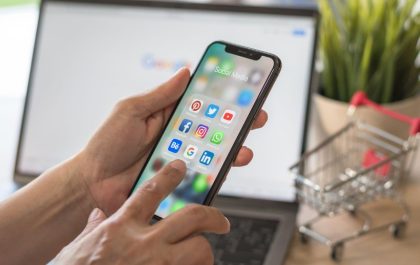 How to Set Up a Facebook Shopping Ad
With over 2.9 billion monthly active users, Facebook provides a vast platform for businesses to reach their target audience and…