The Importance of Customer Data: Why CDP Solutions Matter for Your Business
Customer data has become an important solution for collecting and analyzing customer data. It includes their behaviors, purchases, what they're looking at on your website, how they interact with your digital presence, and much more.
As a result, CDP helps you make better decisions about your business by allowing you to adapt to customer needs in real-time. Read this blog post to learn more about why customer data solutions matter to your business.
What is CDP?
A customer data platform (CDP) is a software solution that enables businesses to unify customer data from disparate sources into a single, comprehensive view. CDP solutions like the one offered by Adobe aim to extract value from the often-overlooked customer data buried in silos across the enterprise. Customer data types include:
Types of Data in a Customer Data Platform
Marketing data (data about how the customer interacted with your marketing).
Product data (data about what the customer purchased from you).
Financial data (data about your company's financial performance).
By combining customer data from various sources and storing it in one centralized repository, organizations can gain valuable insights into their customers' behavior and preferences. Armed with this information, they are better equipped to make strategic decisions and provide personalized experiences across every touchpoint.
How Do Companies Use CDPs?
To build a successful customer relationship, you need to understand the relationship between all three data types as they relate to each other. For example, marketing data is important because you can use it to drive acquisition campaigns that encourage new customers to purchase from you.
Three ways companies use customer data platforms:
1) Aligning marketing activities with customer needs
2) Prioritizing investments in infrastructure
3) Enhancing customer service through digital channels
Organizations can also use marketing data to drive retention campaigns that encourage existing customers who are at risk of churning or in-market-value customers who are on the fence about continuing their purchases.
Benefits of Using Customer Data Platforms
The more you know about your customers, the better you can tailor their experience to suit their needs. Understanding what drives customer engagement is crucial for success in today's competitive marketplace. That's why it's important to have a data-driven approach to marketing and running your business that uncovers insights and enables personalization.
How to Choose a Customer Data Platform That Fits Your Business Needs
Understand your needs- What do you want to get out of the customer data?
Understand your customers- How do they prefer to be reached, and how can you cater to their preferences?
Ensure that it is scalable- Is there room to grow with your business and the customer base?
Know what to expect in terms of cost, functionality, and ease of use
With the growing number of organizations adopting these solutions, the cost is becoming more affordable than ever before. Prices range from $150 per month for basic functionality to $250,000 per month for advanced features and predictive analytics.
Customer data is important for businesses because it helps them understand their target market, build better customer relationships, and improve their marketing efforts. Additionally, customer data can create a competitive advantage and help businesses make more informed decisions.
Related posts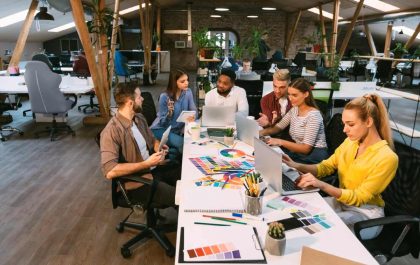 Building A Robust Brand Narrative: The Role Of Ad Agencies
The Role Of Ad Agencies In today's digital age, you're bombarded with countless brand messages daily. With this saturated market,…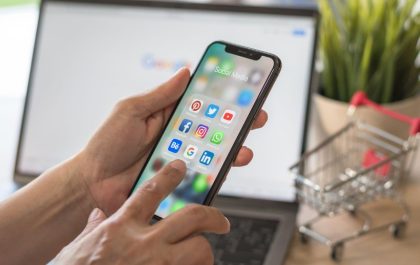 How to Set Up a Facebook Shopping Ad
With over 2.9 billion monthly active users, Facebook provides a vast platform for businesses to reach their target audience and…