There are a ton of exciting opportunities in the financial markets these days. You have a great opportunity to start your own forex brokerage business and turn it into a successful project. There are different paths you can take to make it happen. You can either partner with a white label provider or go all-in and launch your brokerage company from scratch. In this article, we will discuss how you can start using white-label solutions, as this is one of the most favourable ways to start your own brokerage without the hassle of building everything from the ground.
How To Start A Brokerage Using White Label Solution?
To start your brokerage your white label solution, you will have to go through a simple process that looks something like this:
Find a White Label Provider: When you plan to start your brokerage company, you should first look for a trustworthy company that offers White Label solutions. Start by exploring different websites that provide ratings and reviews of these solution providers. Take your time to read the reviews and get a feel for what others have to say about them. It's like doing a little detective work to gather information. Pay attention to the short descriptions of each company you come across. This will give you a quick overview of what they offer and help you decide if they're worth considering for your needs. Look for companies that have a solid reputation and seem reliable. It's also important to compare their service packages and the costs involved. Take a good look at what each package includes and how much they charge for it. This way, you can weigh your options and choose the best solution that fits your requirements and budget.
Choose a Platform: Usually, there are two popular solutions when it comes to trading platforms: MT4 and MT5. Most forex brokers out there like to implement one of these, two or both of these platforms because of their popularity. They're tried and tested, trusted by the industry, and widely used. A majority of people who start trading prefer either of these platforms because they are easy to use. They begin by opening a demo account on these platforms to practice the concepts of trading to have a good chance of performing well in the live market. So, you must include MT4 and MT5 in your list of requirements.
If you plan to go for a different platform, ensure it suits your requirements and fits your budget. Typically, the costs of a trading platform fall between $100,000 and $200,000. But if you opt for a White Label model, you can save some serious cash as a newer player. Instead of shelling out a hefty sum upfront, you only pay for the use and maintenance of the platform. This can result in savings of around $100,000 to $150,000 for beginners.
Consider the Costs Charged by White Label Provider: The price you'll pay for purchasing a product through this model depends on what services you need. Some companies provide a complete turnkey brokerage solution, which means they take care of everything from creating the company to testing and launching it. However, when it comes to accessing a trading platform, prices can vary a lot. It really comes down to your specific needs and budget, which you'll need to discuss with the vendor you choose to work with.
Learn About Business Operations: A lot of aspiring entrepreneurs make the mistake of relying solely on a White Label solutions company, thinking it's all they need for success. But no matter how great that company is, your own professionalism and experience play a crucial role. It's important to continuously upgrade your skills and knowledge to understand the intricacies of the industry.
Be Aware of the Legal Requirements: Regulations for brokerages can vary depending on the country you're located in. Some countries have stricter rules and requirements, while others offer more favourable conditions for newcomers who want to start their own businesses. It's recommended to choose jurisdictions that are known for their reliability and offer favourable conditions for your business. This will ensure that you comply with the necessary regulations and can operate your business smoothly.
White Label Forex Broker Cost for Startup Brokers
Opting for a white label solution can be less expensive compared to non-white label solutions, but let's break down the costs and find out approximately how much it will cost to start your own brokerage firm using a white label solution.
Cost of the Company Registration
When you're just starting out as a broker, you should very carefully consider the costs involved. The first thing you'll need to do is pick the right place to register your company, and that choice can have a big impact on how much money you'll need to spend. Some brokers like to register offshore because of the more convenient and less expensive option. If you go down this route, you can expect to pay around $1600 to get your White Label Forex Broker registration sorted. However, if you want to build trust and want your customers to be sure about the reliability of your company, consider getting a Forex licence. The cost of a licence can vary a lot depending on where you choose to register. For example, if you go for a licence from CySEC, which is the regulator in Cyprus, you'll need to deposit an initial capital of about $150,000 and also have to fulfil other requirements like having a physical office. For other regulatory bodies, the initial capital requirements can differ, so you should first decide the licence you want to obtain and then determine the costs you will incur.
Cost of Forex Technology
Monthly Fees: Monthly fees usually range from $2000 to $3500 per month. It's the cost you'll need to pay on a regular basis to use the platform and take advantage of its features.
It's important to keep in mind that these fees can vary depending on the specific services and support you require. But this should give you a general idea of what to expect in terms of monthly expenses for White Label solutions.
Setup Fee: The setup fee usually falls within the range of $5000 to $10000. This fee covers the initial costs of getting your brokerage up and running with the technology platform provided by the company. It's like a one-time payment you make at the beginning. However, it's worth noting that not all providers charge a setup fee. Some may offer their services without any additional cost for setting up your brokerage. So, it's a good idea to explore different options and find a provider that suits your budget and requirements.
Volume-based Fee: As a White Label Forex Broker, you will need to connect to liquidity pools. Experts suggest that having multiple reliable liquidity providers is crucial for optimal operations and better risk management. Connecting to these multi-asset liquidity pools allows you, as a Broker, to offer liquidity for your clients' transactions. To keep things running smoothly, finding liquidity providers dedicated to providing you with all the tools and services for your White Label Forex brokerage is essential. Look for providers who understand your needs and can support you in successfully starting and operating your business.
Conclusion – Should You Choose A White Label?
White Label solutions can be a great option for those who want to enter the market quickly and efficiently. They provide a ready-made framework and tools, saving you time and effort. This can be particularly beneficial for newcomers or those with limited technical expertise. You will get ongoing support and maintenance to address any technical issues that may arise. Ultimately, the decision to choose a White Label solution depends on your specific needs and goals. Before making a decision, consider factors such as your budget, time constraints, desired level of control, and long-term business goals when making your decision. It may also be helpful to consult with industry experts or seek advice from professionals who can provide insights tailored to your specific situation. And always remember that there is no one-size-fits-all answer. Therefore, you must choose the option that aligns with your unique needs.
Related posts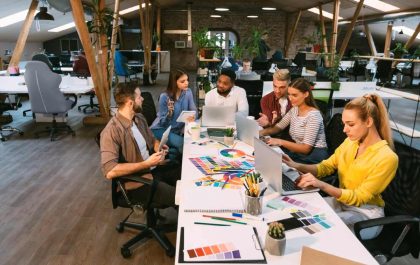 Building A Robust Brand Narrative: The Role Of Ad Agencies
The Role Of Ad Agencies In today's digital age, you're bombarded with countless brand messages daily. With this saturated market,…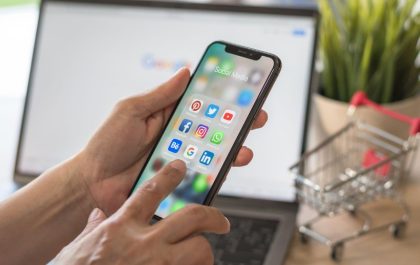 How to Set Up a Facebook Shopping Ad
With over 2.9 billion monthly active users, Facebook provides a vast platform for businesses to reach their target audience and…