Introduction
Two-week letter notice  – Whatever the reason for your resignation, it's also a business transaction. While you're doing so via email, it's important to remember to keep it as formal as possible. Your notice of resignation activates a whole series of protocols, ending with you leaving the company on the best of terms and carrying your last paycheck and severance package in tow.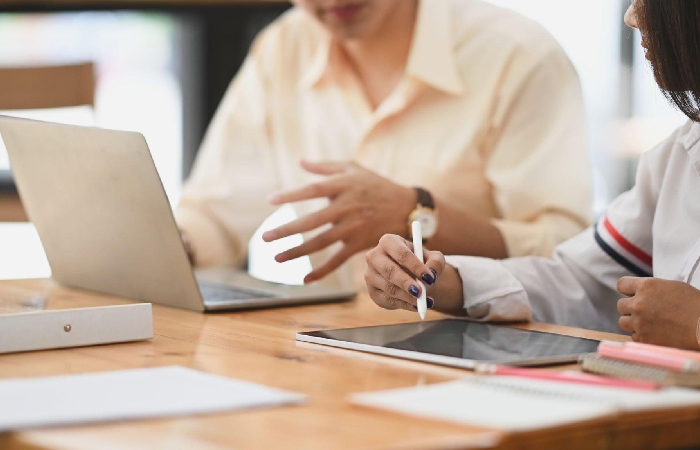 What Is A Good Subject Line For a two-week letter notice?
Here are some acceptable resignation email subject lines to formally inform your employer of your resignation.
resign (your name)
(your name) resign
Resigning physician (your name)
Notice of resignation (your name)
Imminent resignation (your name)
Resignation Notice (Name)
Notice of resignation (your name)
Resignation letter (your name)
Your resignation is effective immediately (your name).
(Your name) Official letter of resignation
Resign immediately (your name)
Submit your letter of resignation
If you think it's essential to insert a planned resignation date or create a two-week notice email subject line,
here are a few things you can do to make it official.
Letter of resignation (name) – (expected date)
Two-week notice (your name)
Departure on (scheduled date)
The effective date of resignation – (intended date)
The resignation takes effect (expected date)
Intent to resign (name) – (expected date)
leave on (scheduled date); Thanks for the opportunity to work with you.
The expected effect of resignation (expected date)
My position (your official position) takes effect (expected date)
Whatever you choose, keep it short and to the point, so employers know what your email is about. Lets them know you are resigning, and they can start working on the paperwork.
To Complete The Two-Week Letter Notice
5 Easy Steps To Writing A Professional Two-Week Ad.
Start by including the date. Details of the company and the name of the person who receives the letter.
Go directly to the point of your letter in the opening paragraph. Indicate that you are informing your employer that you intend to leave your job after two weeks. Include your last day of employment with the company.
In the second paragraph, write a short statement of appreciation for the opportunity, time, and effort the company has given you. You can also include a brief explanation of your resignation, that is, the reasons for your decision.
In a short closing paragraph, let the employer know you are willing to perform at the highest level until the end of the day and provide assistance during the transition period if needed.
Finish and sign the letter with a formal ending, such as "Sincerely."
Reasons for the two-week notice:
If you're leaving your current job to pursue a career elsewhere, you'll want to go on the best terms possible. The most effective way to quit your job in good times is to give your employer two weeks' notice and perform your duties to the best of your ability during the notice period.
It can slow down departments and ultimately affect business performance. If you don't give your employer enough notice, you may not have time to find a replacement or train someone on the job. The company may then decide not to provide you with letters of recommendation or favorable letters of recommendation for future employment opportunities.
What If The Employer Offers A Counter Offer?
It often happens that an employer offers a counteroffer when an employee wants to quit. It is important to remember that your company has invested a lot of time and money in supporting your skills and experience. If you are essential to the company, they will try to retain you.
A counteroffer will be sent based on the reason for the company's departure. If you want to leave to earn more money or work at a higher level, you may be offered a raise or the opportunity to move to another department. In such cases, the benefits of staying and leaving are worth considering.
If you're leaving for personal reasons, a conflict with management, or because your work brings you closer to home, a counteroffer will be less lucrative. In either case, it is considered a professional courtesy to consider the offer from your current employer before making a final decision.
The Dangers Of Quitting Your Job Without Notice:
Always read your employment contract before resigning. No federal or state law requires a two-week notice before quitting. However, some companies include notice periods in their employment contracts. Failure to notify may result in the loss of unused vacation days and other company benefits.
When looking for a new job, don't underestimate the value of positive letters of recommendation from previous employers. Failure to notify can leave a negative impression on the company that they may need you for references or future employment. A job may be ready, but you should always plan for the future now.
Related posts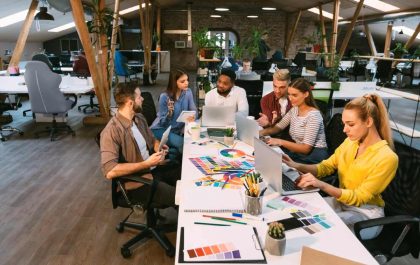 Building A Robust Brand Narrative: The Role Of Ad Agencies
The Role Of Ad Agencies In today's digital age, you're bombarded with countless brand messages daily. With this saturated market,…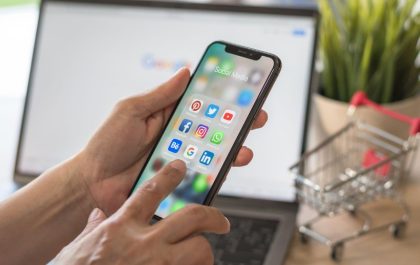 How to Set Up a Facebook Shopping Ad
With over 2.9 billion monthly active users, Facebook provides a vast platform for businesses to reach their target audience and…