[pii_email_779a856357a1bbdf49be] – Do you need assistance with the
[pii_email_779a856357a1bbdf49be] error? If so, you can discover some solutions to this problem here.
Microsoft Outlook is a crucial component of communication in our daily lives. The error
[pii_email_779a856357a1bbdf49be] is one of those errors that occasionally occur, and we will most likely check into it to fix it.
Also Read: Ways to fix the error [pii_email_07cac007de772af00d51] Code
How to solve the [pii_email_779a856357a1bbdf49be] error?
The [pii_email_779a856357a1bbdf49be] error code typically indicates that Outlook is not functioning correctly. What can you do, then, to ensure that Outlook operates appropriately? Here are a few simple instructions: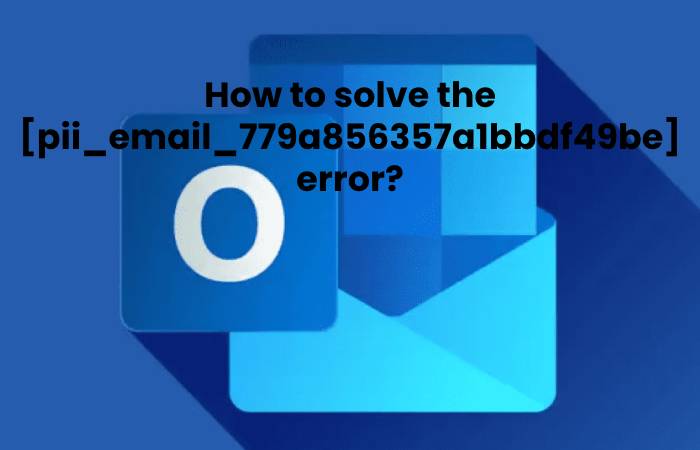 Try to log out of accounts, clear your browser's cache, and log back in if you're using several versions and Microsoft Windows software simultaneously.
[pii_email_779a856357a1bbdf49be] The installation procedure, a dispute between Outlook and other email accounts, or other applications on your computer could all be to blame for the issue. Therefore, you might need to uninstall the outdated version of Outlook from your computer before installing the most recent version from the Microsoft Outlook website.
Attempt to use an internet model of Microsoft Outlook Web-Version.
Upgrade your Microsoft Outlook variation to the latest version.
If you're using Windows 10, try using Microsoft Outlook on a previous version of Windows, such as Windows 7 or 8.
For more information, contact Microsoft support.
Conclusion -[pii_email_779a856357a1bbdf49be]
pii email 0798d2cbe47405be6fe2 Errors are widespread and can occur for various causes at any time. As a result, try to identify the root cause and employ the troubleshooting procedures we previously described. It will enable you to answer the problem quickly and complete the assignment before time runs out.
Related Errors – [pii_email_779a856357a1bbdf49be]
[pii_email_29539076c948bffe773c]
[pii_email_2202997766f8b6d1ee5b]
[pii_email_e43ebd016a192406b125]
[pii_email_24874a9d62e1090a7efc]
[pii_email_22024d49b04232bf6da0]
[pii_email_5d24ea94de9a41397f2e]
e [pii_email_06c8309b994327a502f2]
[pii_email_1e0f4e2dc0caa3e167df]
[pii_email_cf5c17a4198e6de6ebb1]
[pii_email_953c65e5ac632239018d]
[pii_email_3f098ec0a88b3d3d3f94]
[pii_email_3a1ac4e1a768334409a4]
[pii_email_3ff52906d1ef28801038]
[pii_email_1525e5ccfcf2f2f19454]
[pii_email_773f1a0e3b1af5016e26]
[pii_email_7d1e7687a65c293f82fc]
[pii_email_ff52f6e3c01e03da84d8]
[pii_email_b55b31eb4a9283ecccca]
[pii_email_9579fced155ce7f77e69]
[pii_email_59e715c0ee078e5bac4c]
[pii_email_2aabccf59e2f4b40cc5f]
[pii_email_97bc50eaf8a59db36393]
[pii_email_18b5c8d5adf0e5837d2c]
[pii_email_b447d5ae717155e90804]
[pii_email_d2e14c6b10c781e8b6c4]
[pii_email_3f73dcf2d3f12d7d549c]
[pii_email_a5aa79d7c9d0a3b08629]
[pii_email_a6c0bca8c04339339152]
[pii_email_d59212cfd70105c50b43]
[pii_email_b0ee235e06876e226a8a]
[pii_email_640082fe501004f6bdbb]
[pii_email_68ce6a12ef5f65e21ad2]
[pii_email_c6b5750fff6b675a362a]
[pii_email_330519b9115d1475b28c]
[pii_email_4316edb7cd2460bf5015]
[pii_email_955ae72e542c57653480]
[pii_email_7dd54c6bd0ef298d661b]
[pii_email_82d1acdfa1f0b8dbf078]
[pii_email_47a469dd82e411f697df]
[pii_email_26153bd5d40798c1ff73]
[pii_email_82ee6fd797a894fe966e]
[pii_email_9ffe7718b81dd7066dea]
[pii_email_7813599430b395ff4587]
[pii_email_ec06abab504c466b689d]
[pii_email_d630966944a256bfc95a]
[pii_email_562a8752ffd2c9b631dd]
[pii_email_ffca7110eeeb9325550b]
[pii_email_b6884531fd5d77de3fe4]
[pii_email_cc99947836afe22a8326]
[pii_email_174d9303e80200940957]
[pii_email_9972f1c61752415c9131]
[pii_email_e75c0989631d3c66f4d8]
[pii_email_67d11317a613ee8501cf]
[pii_email_f9c87aa4ec264c009d4a]
[pii_email_90b3bf7d6566c721a45b]
[pii_email_3ca22155a0589f8ed0af] rücksendung
[pii_email_7294279bc4c1b2a5393c]
[pii_email_d6db096f47c4772ea311]
[pii_email_5fbbd85d57fc8453109c]
[pii_email_d54e8c2f6910783f3cf4]
[pii_email_217ec88b0775489bf051]
[pii_email_56c53342f8bec10432a5]
[pii_email_daa3f160b6cfe2011863]
[pii_email_720e8c8d3ae931c80e28]
[pii_email_a0125d6e8ea8a51c1cfe]
[pii_email_6e710c6a69972f4411d1]
[pii_email_30972194668a760cbf54]
[pii_email_d220e20851f5995851ee]
[pii_email_de6cc1b113c1e55484cc]
[pii_email_5f1d9cda389539c2b9c2]
[pii_email_50ee9531487d065fe54b]
[pii_email_c7e566643a4b32b713b5]
[pii_email_ade4b299df75825b31e0]
[pii_email_58de94eb4737fd1165e4]
[pii_email_f965d73c3904539b9886]
[pii_email_58145ecb359e75266648]
[pii_email_0c7de9242c3b040c791e]
[pii_email_f2a28c6c2708cf50dd1c]
[pii_email_787e814632ac2eccb9e4]
[pii_email_4a93b822a466195e7520]
[pii_email_8a0a591c65426c03c9a9]
[pii_email_adfdac1a99201f426db6]
[pii_email_44530685a2207fadbdb8]
[pii_email_8314f29025376ace38d8]
[pii_email_e48e99b7ed4c8c4849c5]
[pii_email_842a4ff8442fb78931e9]
[pii_email_6c8beb6e4d8331a5435e]
[pii_email_12b57a93e8b8a95651bb]
[pii_email_6444de6a106152ebd878]
[pii_email_8dd641680fa34b952504]
[pii_email_6666d16632bb78892692]
[pii_email_fa1ca9da007a20ba70c6]
[pii_email_93d10c42d9d7121416e0]
[pii_email_ce132da233711222b2eb]
[pii_email_9cc9e6741d3635c5c445]
[pii_email_1663356b10d6c192c417]
[pii_email_93e142acaed7eed97542]
[pii_email_9e4f45f2e051b0f47aa2]
[pii_email_400650057625103c3f43]
[pii_email_cba977e6a11a53e50392]
[pii_email_39666cbeee230470e473]
[pii_email_991ba4714cfaf0115a75]
[pii_email_9cef0e8c1b4007e60d4a]
[pii_email_274fd86c2624ac2c3e62]
[pii_email_e8b4bc7a6082dead921d]
[pii_email_3248a4a45e65710c0912]
[pii_email_306434d83065ae34ce00]
[pii_email_bb5b06dd8e35297d52db]
[pii_email_28f1f6417a5bf650b5ec]
[pii_email_c53b52baef1d8ce25801]
[pii_email_6fac0f93a0fb907d7c3d]
willkommen [pii_email_17152b5c60a2ee4c1ec1]
[pii_email_8dc9ca3a02cc1c947844]
[pii_email_35266764e40b063c5896]
[pii_email_d0fa08aec49ca6c2f98a]
[pii_email_d5a29d07d8597e10c157]
[pii_email_f4c2c602de1958dd0ca3]
[pii_email_481553cf7f0e7fefaf9a]
[pii_email_36c00b2bdb5d18965537]
[pii_email_d7103e3a9f5901732227]
[pii_email_99c9ccca13760bd4f3e4]
[pii_email_a9b345b626e7d22e0e26]
[pii_email_7d8e892569756daa6a0f]
[pii_email_1a488cd31366df0bfa2e]
[pii_email_021dd70ca845e94ca2b5]
[pii_email_961c8ad684b6a31d7ae1]
[pii_email_0bc47727f0f0bfa12870]
[pii_email_69af56ebea45cc793f10]
[pii_email_f973440c414c9a1c1f97]
[pii_email_056ba88da450b1057ecc]
[pii_email_e8096afe6dd1e7184aa8]
[pii_email_f48f088d7fd65464441c]
[pii_email_5698afedddf766c4a55e]
[pii_email_cb4caa530e7a29259dd2]
[pii_email_69f958541a2e28d18107]
[pii_email_5e62c8a0c0c73c6109dc]
[pii_email_1c909c9fb19404f0df79]
[pii_email_677b76e604d57b234348]
[pii_email_b6e8b2d0cbec3c9bfd5e]
how-to-fix-pii_email_76b1e82f53dea6fc1a63-error
pii_email_af9655d452e4f8805ebf
pii_email_be2e2053115ed832a58c
pii_email_1606b61a08e6a2cf4db9
pii_email_7e2660f7e18dd6cdd668
pii_email_01072a5bf2e32835a0c3
pii_email_b47d29538f12c20da426
[pii_email_3bf419b77eec066e05c7]
[pii_email_a170429660bb54fc1ee7]
[pii_email_36659b218d2685bb6670]
[pii_email_ac7b9a572b024ba29d6d]
[pii_email_0ea58ac774d9f4004fcc]
[pii_email_5ab6d89d88b5b042f212]
[pii_email_7a10e25262e9951483df]
[pii_email_22d5fce28b07f4871793]
[pii_email_4434acbce191b20b94af]
[pii_email_d9b4ece962ebe5e11422]
[pii_email_b0c7e843603d4d1f2e4b]
[pii_email_2f07c5d80f3990017972]
[pii_email_7ad43b498b29036bc427]
[pii_email_3c14a0cf9d9def99a06b]
[pii_email_b0bd2772254ae7e855ca]
[pii_email_afbf344f7ec7cb62a516]
[pii_email_6ab9323b6fa6af9a2f06]
[pii_email_fcce7598915098a9765a]
[pii_email_cd18f05216b1649c86bd]
[pii_email_85f0fb1cb59d553c7f76]
[pii_email_3ab0f039ca917327827c]
[pii_email_5758c3c1939fc0770d02]
[pii_email_341810f15fff8d3949bb]
[pii_email_1e2047008e73d5900da8]
[pii_email_8175564aa168081332d5]
[pii_email_e27a0a620c6d0454d994]
[pii_email_012203ae1a96354fa66a]
[pii_email_de0dbbf14f2b51101900]
[pii_email_03a88f2b287e391a5723]
[pii_email_3d0f14c86b6df8393c1c]
[pii_email_ae67faa3a44358ed8712]
[pii_email_ed59beefb39bb125fe51]
[pii_email_e63d09a69f2dc2ca5e98]
[pii_email_cb6d0a94b5a98e904f28]
[pii_email_c0ff144dbf1cf384306e]
[pii_email_626b6e58017b5d482e2d]
[pii_email_576edbca596501401a24]
[pii_email_fd25aae6b076887d0396]
[pii_email_4127b6d16b65afa67a0e]
[pii_email_0bf604bc2a8428216467]
[pii_email_993aa8477043459aeac2]
[pii_email_6f135a6ef99707c2c0eb]
[pii_email_fa418b7f941854c11195]
[pii_email_d5a72074e5b044138aa5]
[pii_email_6c014d2537e20f516dde]
[pii_email_d8d71769aed8b2f4d458]
[pii_email_7193baf4bda4b34e0614]
[pii_email_10fa061044d68c0a85b2]
[pii_email_7087293f2dfb1eb98234]
[pii_email_bc404c9e8d1eb5eeabd3]
[pii_email_c44709f39be23a2d3753]
[pii_email_d570a2379407c9894040]
[pii_email_91147ddafafc8cf3a508]
[pii_email_41dbf59bce57d2d9a872]
[pii_email_fc9669d08da64edb911d]
[pii_email_3c8fc767ed2e1e44c367]
[pii_email_bf39bf849e9220fbf7c0]
[pii_email_961e222f13463dbd69bb]
[pii_email_0b5c90f475a54b9fb90e]
[pii_email_fb396249404016a0
[pii_email_e6a00bb9277e359f8779]
[pii_email_8fac9ab2d973e77c2bb9]
pii_email_029231e8462fca76041e
pii_email_037d07812f905a3927ae
pii_email_066f1e5f1e4576b47760
pii_email_07cac007de772af00d51
pii_email_123dd92c65546aac4234
pii_email_2031b8aa05a3e0b21ffd
pii_email_28dc65b73e084c7fdeb3
pii_email_2d113871790217b2253f
pii_email_338034f14d68ea443925
pii_email_355f99a9c684c0f15d2c
pii_email_3dd76af4bcadd8ded428
pii email 326c9077fe4985dce326
pii_email_4d754ba459eda4988469
pii_email_58fffc10f1403c2bb372
pii_email_603d20f978fb1fc44cee
pii_email_6395c0e16aa059502003
pii_email_685671f3256d244a
pii_email_76b1e82f53dea6fc1a63
pii_email_7f145965968cae8c3f8f
pii_email_89d6fa37d946a6dae75f
pii_email_8ca2fcc022248175005f
pii_email_8fac9ab2d973e77c2bb9
pii_email_95fb429ddab3b9357c9f
pii_email_9ba94c086590853d8247
pii_email_a7b93224472ff079e7ed
pii_email_b02030edf01c934e4ab8
pii_email_bdf13af903a8f5707fb2
pii_email_be2e2053115ed832a58c
pii_email_d1bf0eeb6e123178a1f1
pii_email_d4d3f5b9d7f3c8b22729
pii_email_e188285bdb71eb7570eb
pii_email_e26dbf79d8c0635e5ca7
pii_email_e80c99419553948887a9
pii_email_eba7eaeb6d025a2475b2
pii_email_f471d3ee8613f77bd6e2
pii_pn_5a641fa082472745
pii_pn_97888d410a70d3ef
pii_pn_f86b2fdecfe6b2e8
pii_email_e43ebd016a192406b125]
[pii_email_47a469dd82e411f697df]
[pii_email_24874a9d62e1090a7efc]
[pii_email_fa737f35b9b7584ef915]
[pii_email_842a4ff8442fb78931e9]
[pii_email_5f5833f984b808f73669]
[pii_email_1c909c9fb19404f0df79]
[pii_email_f25df309bdbef680a0e1]
[pii_email_29539076c948bffe773c]
[pii_email_3ff52906d1ef28801038]
[pii_email_3f098ec0a88b3d3d3f94]
[pii_email_a5aa79d7c9d0a3b08629]
[pii_email_779a856357a1bbdf49be]
[pii_email_5d24ea94de9a41397f2e]
[pii_email_1e0f4e2dc0caa3e167df]
[pii_email_9ffe7718b81dd7066dea]
[pii_email_033654fddf1674fd69a0]
[pii_email_5d19fb717f1a7f40b03c]
[pii_email_d53f6e04d25bdad759a9]
[pii_email_9525aaff76af8f5a2dd9]
[pii_email_82ee6fd797a894fe966e]
[pii_email_ff52f6e3c01e03da84d8]
[pii_email_48423a12a016acf36698]
[pii_email_e63d09a69f2dc2ca5e98]
[pii_email_3ab0f039ca917327827c]
[pii_email_a8c9f71b2a2627a86e11]
[pii_email_cf5c17a4198e6de6ebb1]
[pii_email_4c9844171584f809e873]
[pii email 326c9077fe4985dce326]
[pii_email_fc1bc974e4903ebc27ab]
[pii_email_3c1a8e92b4250500a2d8]
[pii_email_e2109f7c237a98d54780]
[pii_email_0e3b1c416b0e89cb9ac6]
[pii_email_b6e8b2d0cbec3c9bfd5e]
[pii_email_dc9d8f1b2795a9da69e0]
[pii_email_cda7983ef0e74357e55d]
[pii_email_4316edb7cd2460bf5015]
[pii_email_30972194668a760cbf54]
[pii_email_955ae72e542c57653480]
[pii_email_9ec20a1f843adb33b562]
[pii_email_8f3ecff430fac1daa337]
[pii_email_f4c2c602de1958dd0ca3]
[pii_email_d2aea3ab87cca644ee0f]
[pii_email_3a1ac4e1a76834409a4]
[pii_email_35cc5ef4bf3d1e1a46d9]
[pii_email_99c9ccca13760bd4f3e4]
[pii_email_6a4397420f4118055387]
[pii_email_bbf332767a0659253bdc]
[pii_email_22024d49b04232bf6da0]
[pii_email_97bc50eaf8a59db36393]
[pii_email_c6b5750fff6b675a362a]
[pii_email_6fac0f93a0fb907d7c3d]
[pii_email_7d1e7687a65c293f82fc]
[pii_email_4d9df02ad15109be5377]
[pii_email_cba977e6a11a53e50392]
[pii_email_9e8be33b4030f7a84b83]
[pii_email_168b79cc9d9aa1e2b554]
[pii_email_a7e03a9747809d77db07]
[pii_email_e645489e6f548ad1a263]
[pii_email_b55b31eb4a9283ecccca]
[pii_email_021dd70ca845e94ca2b5]
[pii_email_760b357a550d10b71362]
Related posts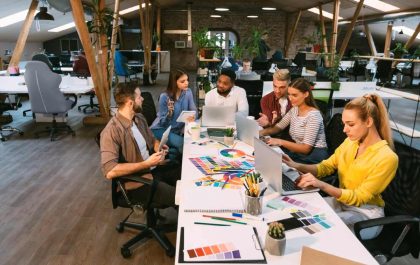 Building A Robust Brand Narrative: The Role Of Ad Agencies
The Role Of Ad Agencies In today's digital age, you're bombarded with countless brand messages daily. With this saturated market,…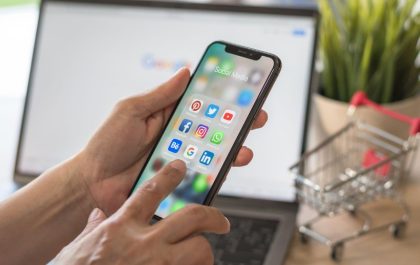 How to Set Up a Facebook Shopping Ad
With over 2.9 billion monthly active users, Facebook provides a vast platform for businesses to reach their target audience and…