Luxury Timepiece Brands for Men
If there's an accessory that all men love, that's watches. It's no secret that every man is enticed by the beauty and luxury of owning a timepiece. It's something that they will wear anytime and anywhere. This is also one of the reasons why watches are the perfect gift for men. If you are a man and you are new to the watch collecting world, this article will help you.
There is a wide range of choices for luxury watches. There are different brands and models with a variety of designs. Each of these timepieces is made for different purposes and is equipped with a variety of features. In this article, we will list down some of the best luxury watches for men that you can consider buying.
Luxury watches for men
Before you purchase a luxury watch, make sure that you are knowledgeable about the different watch movements. It is well-known that luxury timepieces are made with more complicated mechanisms such as Automatic and Mechanical movements. It will help you maintain and keep the watch working once you are aware of how it functions. Here are some of the timepieces that you can check out:
1. Bulova
A proud American timepiece that was established in 1875, Bulova is well known in the watchmaking industry. Their timepieces are most popular for athletes and sports enthusiasts because of their mechanisms and features. Most of their timepieces are built with high-end chronographs that are the ideal feature for athletic events. It also comes in a variety of designs which is perfect for men of all ages.
2. Breguet
Breguet is one of the oldest watch manufacturing companies in the world. They were founded in 1775 in Switzerland. It was only in 1999 that the company merged with Swiss Swatch Group, a high-end name in the industry. Breguet is known for its innovative creations and creative timepieces. They also have a wide range of selections for men of all lifestyles. Whether you are looking for a timepiece to wear at an outdoor event or you want something to wear every day at work, you will find it in their selections.
3. Casio
Casio is the epitome of high-performing sports watches. Although relatively new in the industry, these timepieces made waves around the world. Founded in 1976, this Japanese brand is well known for its bizarre designs and unique features such as digital chronographs and date windows. Casio is most attractive to men because of its bold design and fashionable ensemble. Most importantly, Casio is easy on the pocket while offering high-end engineering.
4. Diesel
More popular as a fashion line for men, Diesel also ventured to create stunning watches for men. The quality and performance of these timepieces are applauded because of their luxurious aesthetic and performance. It also has a strong appeal brought by its avant-garde structure. If you are looking for a timepiece with advanced technological innovations, this brand is the best choice.
5. Emporio Armani
Another popular name in the fashion industry, Emporio Armani is born under the high-fashion Armani family. They create a stunning collection of timepieces with affordable prices yet high quality. Carrying the signature Armani logo, this collection of stylish timepieces is a must-have for every man.
6. Grand Seiko
Another Japanese luxury watch, Grand Seiko has proven itself one of the most coveted timepieces today. It is a popular timepiece collection that offers a variety of choices to appeal to all ages. The iconic designs of Grand Seiko watches are recognizable when displayed across other brands and models.
7. Omega
Who would have forgotten the very first timepiece that landed on the moon? Omega became very popular when it was chosen by NASA and worn by Buzz Aldrin on their journey to the moon. Because of this, Omega has been the primary choice of many athletes and explorers around the world. It is also trusted by many celebrities and even fictional personalities, including James Bond.
8. Patek Philippe
If you are aiming to own one of the most expensive timepieces in the world, you should check out Patek Philippe. It's a sophisticated collection of high-end watches for men. Every piece of Patek watch is made with precious materials and crafted with pristine engineering.
9. Rolex
Nothing beats the classic appeal of Rolex watches. As one of the pioneers in the industry, Rolex is true to its commitment to providing the best timepieces around the world. Over the years, the company has become the epitome of class and elegance in classic luxury watches. It has become synonymous with high-performing watches to wear on extreme outdoor events.
Key takeaway
The secret to finding the perfect timepiece is by knowing your main purpose of buying it. Once you already know when and how you're going to use it, it will be easier for you to choose the right brand and model. Browse more luxury timepieces at TheWatchCompany.com. Visit their website today!
Know More: Webinar Marketing Submit Guest Post
Related posts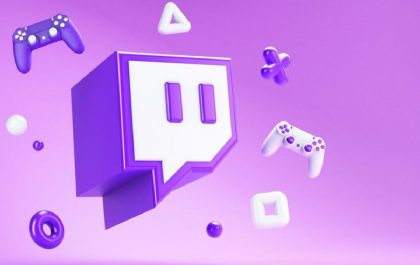 Twitchhttps://www.google.com/?gws_rd=ssl
What Is It Exactly? Twitchhttps://www.google.com/?gws_rd=ssl – A pleasant and social method to watch others play video games is through the…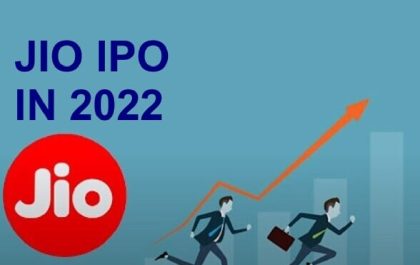 Rajkotupdates.News: Golden Opportunity To Invest Jio Ipo
What Is The Most Recent Information About The Planned JIO IPO? Rajkotupdates.News: Golden Opportunity To Invest Jio Ipo – Today's…