How To Optimize Keywords For Better Search Rankings
In this digital age, when a consumer is looking for a specific product, they're likely to rely on the internet and search for results that match what they're looking for. And during their search, they'll usually click on the articles and pages featured on the first page of search engines.
With that in mind, ensuring that your website ranks high should be one of your priorities. And one of the strategies you can adopt to boost your brand's visibility and improve your rankings is keyword optimization. This can help you drive organic traffic onto your website by delivering your blogs to your target leads, allowing you to stand above the competition.
That said, here are some keyword optimization tips to achieve better search rankings and generate more sales for your company:
1. Know The Interests Of Your Audience
Understanding your readers' preferences is vital in keyword optimization, especially since your goal is to capture their attention. Without such insights, you'll write random articles with irrelevant keywords that may not resonate with your target market. And so, instead of staying on your web pages, they're likely to click the close button and look for something that can sustain their interests while providing them with the information they're looking for.
As you conduct an audience search, you can gain ideas from people also search for (PASF) keywords to find similar topics. Alternatively, you may use social media to send out survey forms from your existing clients so you can get recommendations about their preferred topics and keywords.
2. Improve Content Quality
Content review is vital for your website to ensure that every piece of your previously written blogs matches your brand voice. During this assessment, you can check the grammar usage of your paragraphs and rewrite keywords based on the language of your audience. In addition, you can add new information that will help your readers receive timely updates about specific topics.
Also, when improving content marketing, it's equally important to create engaging and authoritative content. Some media types you can publish include case studies, reports on the latest trends in your industry, and tutorials. You should also add links to reputable websites to make your content more credible to the readers.
3. Research The Right Keyword To Use
Focusing on the most searched keyword can help you gain more organic traffic to your website, boosting your search ranking. The reason behind this is that this strategy enables you to publish relevant articles about rising or prominent topics that your target audience may be interested in.
You can start by compiling words and topics relevant to your niche. You can also keep an eye on the published blogs of your competitors to collect thoughts from different types of keyword variations. This keyword list can then guide you in creating content that will resonate with your target audience and provide them with the insights they're looking for.
4. Use Long-Tail Keywords
Another way to improve your search rankings is by using long-tail keywords. This tactic includes several words that make your content more customized for specific audiences who search for particular terms. In turn, they can provide these qualified leads with intricate details to help them resolve their pain points, encouraging them to buy products or services.
When using long-tail keywords, take advantage of suggestions from the boxes of search engines. Alternatively, identify the intent of your target audience. Are they browsing to know more about a certain product, or are they ready to make a purchase? By knowing the intent, you'll be able to generate specific keyword phrases that can engage customers and increase qualified traffic to your site.
5. Create Powerful Title Tags And Meta Description
An eye-catching title tag and meta description can also be a powerful way to boost your content's click-through rate, increasing your search rankings. This is especially since these are the first things they'll see about your page. These can encourage them to click and browse other blogs and consider purchasing your offers.
When creating a powerful meta description, use an active voice, avoid using click baits and ensure that this element matches the content of your blogs. Also, you may include an engaging call-to-action (CTA) to catch the interest of your ideal readers.
Final Thoughts
As an entrepreneur in this digital age, it's essential to learn how to make your content and webpage stand out to gain a competitive edge. While this may not be an exhaustive list, the keyword optimization tips above can be a good start towards improving your site's ranking and generating more qualified leads.
Related posts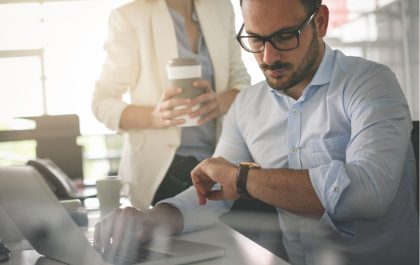 Navigating the Challenges of Loitering: A Business Perspective
Loitering—the act of lingering aimlessly in public spaces—poses a unique set of challenges for businesses. While public spaces are meant…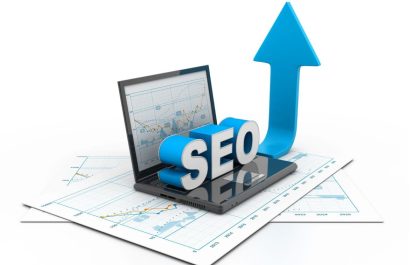 3 Benefits Of Hiring The Perfect SEO Services in New York
3 Benefits Of Hiring The Perfect SEO Services in New York There is a wide range of industries and businesses…