Guess Watches for the Budget Collectors
As incredible as the feeling of having luxury watches is, they are prohibitively expensive. This much is true when we're talking about watches from Rolex, Omega, Audemars Piguet, and Longines. Sure, if you have thousands in disposable income, you can splash the cash on a Rolex Oyster Perpetual or two. But, for many, it makes much more sense to have a variety of more affordable watches that you can wear on different occasions.
The good news? You don't have to break the bank for a great watch collection. There are several brands that offer reliable automatic watches that don't cost the moon. Enter Guess.
What Makes Guess A Good Watch Brand
Guess is easily one of the most recognizable brands, known for its wide range of fashionable accessories, clothing, denim, and out-of-the-box watches that adapt to global trends. It's a brand that integrates fashion, class, and elegance in every product.
But, beyond style, what makes Guess watches worth considering is that they come at affordable prices, with most of them even priced within the $100-$200 range. Let's take a look at some of the affordable pieces with which to build your collection.
5 Best Guess Watches Under $200
1. Baxter Quartz Leather 44mm Ref. W0874G2
Guess watches are fashion watches. As such, you shouldn't expect them to have complex mechanical movements. But, what they lack in intricate features, they make up for in classic and elegant design. A case in point, this Baxter Quartz watch looks tasteful with a silver dial, 40mm yellow gold tone stainless steel case, and calfskin leather strap. It has 30m of water resistance.
2. Rigor Quartz Leather 45mm Ref. W0040G7
Japanese companies like Shojiri (a part of the Seiko/Epson Group) are responsible for the movements used in Guess watches. With that said, you are guaranteed of their reasonable quality, accuracy, and reliability. The same is true for this Rigor Quartz watch. It boasts a sporty look with its blue dial, 45mm stainless steel case, and calfskin leather band. It has a generous water resistance rating of 100m.
3. Horizon Quartz Leather 45mm Ref. W0380G3
A black dial watch generally goes with everything. Whether you are looking to dress up or down, it should be just fine. So, for a watch that you can wear on many occasions, this Horizon Quartz watch is one you should consider. It features Roman numeral indexes in a black dial, 45mm stainless steel case, and calfskin leather strap.
4. Horizon Quartz Leather 45mm Ref. W0380G6
The light blue dial makes this Horizon Quartz a standout piece. While it does away with the classic darker hue, it looks as stylish and elegant just the same. It can also be attributed to the rest of the materials that make up the timepiece, including the 45mm stainless steel case and leather bracelet. Another highlight of this watch is its 100m water resistance, making it the perfect watch for a gentleman who spends his weekend swimming or snorkeling, among other water sports activities.
5. Escrow Quartz 44mm Ref. W0795G1
The perfect dress watch is supposed to add a finishing touch to your outfit. Luckily, this Escrow Quartz can fit such a qualification, owing to its white dial, 44mm gold tone case, and blue fabric strap. Overall, the watch looks classic yet fashionable. Its unique strap color is bold yet tasteful enough to not distract from your outfit.
How to Build an Affordable Watch Collection
Most Guess watches have quartz movement and primarily focus on the style and look. Nevertheless, you are assured of their consistency and uncompromising quality, thus making them worth the space in your wardrobe. With that said, below are some final tips to start your affordable watch collection.
• Start with something you'll wear every day
Your first watch will probably be your only watch for a while, so you might as well buy one that you can wear on several occasions. That means picking something versatile and one that looks good whether you're dressed up or down.
• Keep an eye out for sales
Watch brands go on sale every once in a while. This much is true for fashion watches like Guess and Diesel, where you can score pieces under $100 during promos. It's a great opportunity to buy the watch you've been eyeing on for a while.
• Own something gold
Whether it's real gold or something gold-toned, it's nice to have a watch that looks a bit more sophisticated than a sports watch. In fact, you can even start your collection with a gold watch, that's if you're not that much of a sports enthusiast.
Takeaway
There's absolutely nothing wrong with cheap, fashionable watches. It's a good thing that brands like Guess offer a great range of everything from dress watches to sports pieces, that are not only durable but look really good as well.
Which of these Guess watches is your favorite? Let us know by leaving a comment.
Related posts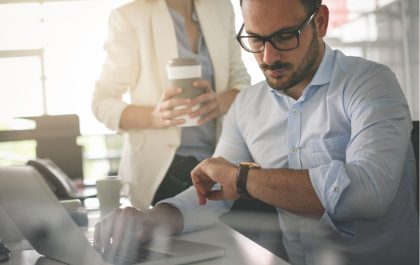 Navigating the Challenges of Loitering: A Business Perspective
Loitering—the act of lingering aimlessly in public spaces—poses a unique set of challenges for businesses. While public spaces are meant…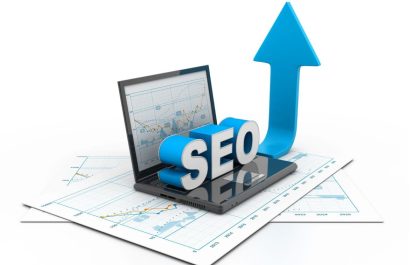 3 Benefits Of Hiring The Perfect SEO Services in New York
3 Benefits Of Hiring The Perfect SEO Services in New York There is a wide range of industries and businesses…