Digital Marketing Strategy
Perhaps you intend to develop a digital marketing strategy in mind, but a challenge of such magnitude paralyzes you. For this reason, we want to offer you the definitive guide where you will know the key areas that you will have to work on and coordinate in a robust integrated plan that helps you sell more.
In a highly changing and increasingly digital scenario, both customer needs and channels, organizing a coordinated and global strategy is essential. Without an established digital marketing strategy by professional SEO consulting services in the market, a company will never increase its website traffic and get more potential customers to convert to.
The first challenge is to put down the design of your digital marketing strategy. It is difficult to start from scratch without knowledge in the area, so you will need to train by completing a Master in Digital Marketing. You will have to receive the help of specialized professionals.
First, you must select and apply a work methodology that facilitates the development of the plan and also choose the best channels for your products or services and the tools that will best allow you to reach your goal.
The More I Practice, The Better I Improvise.
You cannot do everything, so you will prioritize what contributes the most value, limiting the actions by a time and a budget.
But first, who is your Buyer Person?
An essential starting point is the definition of your ideal client. Here it is imperative to know how to distinguish between:
Target or target audience. Set of users created with demographic data (age and gender) but difficult to customize.
Buyer Person. A mental and more emotional image of the type of client, where the critical thing motivates them to take any action or what can stop them.
The buyer person must be known in detail: how are their days, their needs or how they make their decisions, for example. That is, buyer personas allow you to define who this audience is that you want to attract and convert. And, above all, they help you humanize and understand it in greater depth.
The development of your Buyer Persona is an essential task within the digital marketing strategy to retain and acquire new customers. They are the helm for product design, content creation, lead management, or sales.
And What Marketing Channels Will You Choose?
You will have to take into account which channels to prioritize to attract your buyer persona. There are many channels, some better known and more competition. Others where the investment is more significant, others where more creativity is required.
These are some of the channels you will find. Content marketing, email marketing, Growth Hacking, SEO, performance, media, offline advertising, fairs, viral marketing, affiliation, etc. But in addition to knowing them all, the most crucial thing will be to learn to prioritize which channel to start with.
Selecting The Right Channel Is Essential To Attract Your Buyer Persona More Effectively.
Within digital marketing, there are many more essential areas that you will have to have contemplated and developed when establishing your strategy and setting your goals. Consider a trusted marketing agency like Urtasker.com who can also help you scale with amazon. We are going to analyze them in detail.
Understand What Happens On Your Website
With the digital irruption, we all live in a sea of ​​data. The actions that people take are data. The lines in this paragraph are data. In this context, it is presented as essential within the digital marketing strategy to analyze a marketing plan from an analytical perspective.
Make Your Customers Loyal
In a customer-centric era, where the customer is at the center of a company's decisions. And also digital transformation is already a reality, Benefits of using real estate CRM template, Customer Relationship Management, is essential within the digital marketing strategy.
Position Your Website In Google
Having visibility on Google, the central and practically only Internet search engine to take into account, is a matter of life or death for a company.
According to the top digital marketing companies, it is essential to define SEO and SEM positioning actions in search engines within the digital marketing strategy. And you must be there where your potential customers are looking.
Boost the user experience
The website is the business card of your company. Suppose it fails at some point (because it loads slowly, it is challenging to locate the information about a product or poorly visualized in the mobile version, for example). In that case, the user may abandon it has lost a sales opportunity.
Establish a social media plan
Social networks are omnipresent; they are in the day-to-day life of most consumers, and, for several years now, companies cannot be oblivious to their power and influence. Logically, the Social network plan must go hand in hand with the digital marketing strategy's objectives.
You can use social media as a communication tool to respond to the queries, comments, and complaints of consumers. Show how professional you are in responding to customers and prospects to gain the trust of the overall online population that sees your business page on social media.
Develop your e-commerce
If you sell through the Internet, it will be essential to develop e-commerce guarantees, selecting the most appropriate platform. For this, you must discover the business models and also strategies that you consider that most benefit your company.
Integrate actions with the media into the plan
As a complement, we cannot leave aside an area that. Without being 100% marketing, is intrinsically linked to a company's digital marketing strategy corporate communication. Everything that the media collects about a company will always be more credible in a reader's eyes than commercial or advertising content.
Get An Expert's Help
If you want to increase your sales, you need to determine if you need an expert's help, such as one of the most reliable SaaS marketing agencies. A good SaaS marketing agency can help you in overcoming the marketing challenges you're probably facing, such as generating website traffic and leads, securing enough budget, targeting content, hiring top talents, and identifying the right technology for your business.
Aside from a SaaS marketing agency, you might also need the help of a search engine optimization (SEO) specialist to monitor your online performance. Other services that you can outsource so you can focus on the core of your business include accounting or bookkeeping services, legal services, and customer service.
Takeaways
You can focus on attaining your target sales by implementing the right digital marketing solutions for your business. It's a good idea to have a good combination of digital marketing strategies that align with your goal, such as search engine optimization, customer engagement, and social media marketing. In addition, you may need the help of experts to outsource your other marketing needs to achieve success in your sales and your overall business.
Also read: www.piedmont wallet.com
Related posts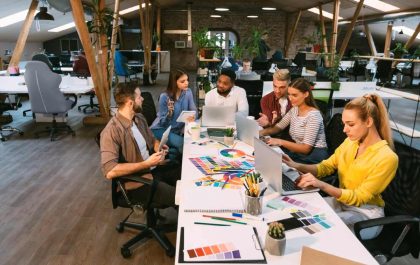 Building A Robust Brand Narrative: The Role Of Ad Agencies
The Role Of Ad Agencies In today's digital age, you're bombarded with countless brand messages daily. With this saturated market,…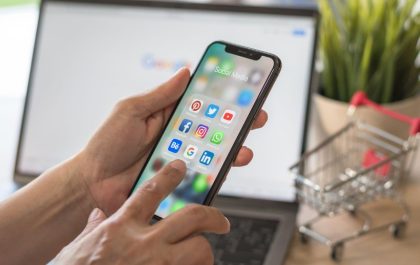 How to Set Up a Facebook Shopping Ad
With over 2.9 billion monthly active users, Facebook provides a vast platform for businesses to reach their target audience and…