Creative Strategy In Marketing
A creative strategy is the set of Marketing alternatives used to elaborate a narrative that arouses the audience's curiosity and helps them fix the references they have about a brand.
Creativity is the basis for the success of a marketing campaign, as only then can a brand position itself in the minds of consumers and remain in it.
Every day the public is more demanding and does not settle for advertisements and clichés. That is why the creative strategy has become a fundamental aspect of connecting with the people who are part of an audience.
Surely you remember the brand of some original and brilliant slogans, which remain in consumers' memory.
For example, "There are things that money cannot buy …" Perhaps you not only remember the brand of this ad, but you even completed the sentence in your mind.
And this other one? "…It gives you wings". Who or what gives you wings? Even the intonation is hard to forget.
Mastercard and Redbull are excellent examples of brands that use a creative strategy to publicize their products and make themselves unforgettable.
As large organizations use these tactics to capture the consumer's attention and stay present in their mind, any company, no matter how small, can do it.
Before implementing your creative marketing strategy, it pays off to revamp your website design to make your campaign more effective. With the high technical expertise of a web designer, such as FatCat Studios, you'll be able to develop an aesthetically pleasing and functional website, which will be your platform for your digital marketing creative strategies.
In this article, you will know what a creative marketing strategy is and how to execute it in the best way to bring you the expected results.
Clever? Here we go!
What Is A Creative Marketing Strategy?
The creative strategy is the part of the planning of the promotional, advertising, and marketing campaigns. The innovative and strategic way in which the messages will be transmitted is determined.
In this phase, the creative geniuses of advertising and marketing go out of their way to create the concepts, slogans, phrases, and elements that allow brands to leave their mark.
Specifically, the creative strategy is the second part of a campaign's advertising plan; therefore, to better understand it, let's take a closer look at the stages of this planning.
Phase 1: Copy Strategy
The first phase of the design of an advertising plan is the Copy Strategy or Purchase Proposal. In this stage, the objectives to be achieved are defined, and the buyer persona, or in the case of traditional marketing, the target audience is also determined.
In other words, in this phase, we determine who we are addressing, what we will promise, and why. It also defines the tone to be used, the response expected from the receiver. And the format for transmitting messages, such as writing, images, videos, and infographics.
Why do you need to stick with your marketing promises?  When you create your purchase proposal, it's important to stay true with your promises. Otherwise, people will steer away from your brand if you don't value your words and promised offers. Aside from fulfilling the details of your copy strategy, it's crucial to stay consistent with your vision and mission, excellent product quality, and unparalleled services. By doing so, you'll have a steady stream of customers and revenue flow.
Phase 2: Definition Of The Narrative Line
It is the strategy and creativity phase. As we already mentioned, this is where the creative team determines the best way to get the message across.
In the first phase, it was defined what is going to be said globally, but the creative way to do it was not determined.
At this moment, the message of the best originality must be conceived to reach our buyer person.
In other words, at this stage, the message is shaped so that it is compelling, unique, and interpreted rightly by the recipient.
Phase 3: Choice Of Means Of Distribution
Every business has a unique way of distributing content in digital marketing. How do you plan to distribute your copy or purchase proposal?
The last phase is the media strategy. Here how it will be possible to reach the buyer person more quickly will be determined.
It should be part of a comprehensive and accurate media plan, which will stipulate the following:
number of people to reach;
how often the campaign will be publicized;
period;
budget.
You need to set enough budget for this phase because the success of your creative marketing strategy highly depends on its distribution. Every publication in social media and other online marketing platforms costs money if you prefer a boost to reach more people. As much as possible, you want to reach more prospects without spending that much money.
How To Create And Execute A Creative Marketing Strategy?
As we saw in advertising planning, once the buyer persona and objectives are defined, it is time to exploit creativity.
First, we can associate the most significant of the brand or the product that we want to disclose with the buyer persona's need or the most intense pain.
You have to think about what would motivate the buyer persona to choose the brand or product we are working on.
From there, you can start brainstorming or brainstorming to shape the project. And thus, arrive at a final idea that conveys the message in the best way to facilitate its interpretation.
At this stage, it is necessary to give wings to the imagination without any blockages. The more open you are to ideas that seem absurd. First, the better results you can have.
Something that begins as an idea without much sense can give it a creative touch or complement another concept that was not or vice versa.
Therefore, if more people do it at this stage, it should be clear that all ideas are worthwhile and foster an accessible environment for them to emerge.
It is also essential to use tools to organize and outline ideas, such as the concept map. It is even helpful to develop an infographic about the plan to follow, which is disseminated among the creative team members.
Conclusion
Good! You already know how to make a creative strategy, and you understand how fundamental it is to the success of an advertising campaign.
Do not forget that to do it correctly. And it is necessary to spend some time on the copy strategy or purchase proposal. It will be the basis for an effective creative process.
Without this first stage, despite being possible to create an excellent creative strategy capable of even obtaining advertising awards. It does not guarantee that its objectives will be met and not reach the buyer persona.
With a well-done first phase, the creative strategy will be able to achieve the best results. And is that creativity not only depends on innovation and imagination. But it is also essential to have enough information at hand.
Learning new concepts and their various applications is essential in marketing. Understanding them better and knowing everything that can be obtained with the multiple strategies can contribute to the development of a brand.
Related posts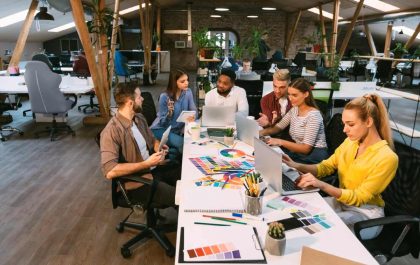 Building A Robust Brand Narrative: The Role Of Ad Agencies
The Role Of Ad Agencies In today's digital age, you're bombarded with countless brand messages daily. With this saturated market,…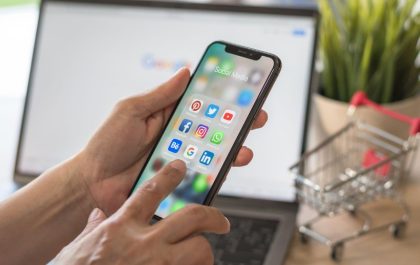 How to Set Up a Facebook Shopping Ad
With over 2.9 billion monthly active users, Facebook provides a vast platform for businesses to reach their target audience and…