Create A Successful Customer Service Policy
Customer service is the service or attention that a company or business provides to its prospects from the moment they offer their products or services. For commercial professionals, service does not end with the maintenance department or when solving a problem. It is a continuous process of follow-up to meet the needs of the client. There are different types of customer service to get the results you want.
One of the problems for those who start a business is not knowing what kind of service to provide to their customers. To discover it, it is necessary to understand that a client shares similar characteristics to the market segment to which it belongs. This knowledge of the market makes it possible to define what type of service should offer.
Steps to Create a Successful Customer Service Policy
It deals with different ways in which interaction with customers takes place, taking into account other variables. And although the types of service represent more classification than a form of implementation. They help establish the relationship between company and customer and define quality. And service policies to make known what you can expect from the brand.
Face-to-face attention.
Telephone service
Virtual attention
Proactive care
Reactive attention
The first category focuses on the means used to communicate with the client: it can be through an advisor, executive, or other company personnel, by phone and digitally. Their differences lie in the following aspects.
Also read: Does Instagram Notify When you Screenshot a Story
1. Face-to-face service
In this case, a visit or an appointment with the client by the company's staff is encouraged. Both figures' physical presence is necessary for matters that involve paperwork, in the delivery or return of an item, or the customer contact service (as in restaurants and hotels). However, it is not limited to those cases; face-to-face assistance is required when the client demands it.
Example of face-to-face care: when a cable television user has a problem with his signal. Most insurance clients prefer to fix this problem themselves, rather than spending long hours following an advisor's advice. But for all those customers who do not have specific skills or may be unable to perform some, the cable company must be prepared to serve them. Based on an analysis of user needs, the company should not eliminate the home service from the plan.
In this type of service, the physical aspects of the staff are critical because they reflect the company's image. Therefore, it is necessary to pay attention to every detail that will make an impression on the recipient, such as expressing themselves or clothing.
2. Telephone Support
In the telephone service, the staff is requested to comply with a series of rules to achieve customer satisfaction.
Because the interlocutor's reactions cannot be observed by this means. The face-to-face requirements to cover are different but no less important since they must also feel willing and have a good attitude.
To control the quality of the service offered over the phone, customers are asked to answer a short survey to rate the call's effectiveness.
Two ways to provide telephone support are: adding a toll-free line and receiving calls with the guidance of a switch. The alternatives can combine to facilitate care, especially when the service involves 24 hours a day, 365 days a year.
3. Virtual Attention
Today, many businesses success depends on the use of new digital technologies to provide customer service. For this reason, electronic commerce has been given the task of implementing tools that facilitate communication with users whenever and wherever.
The first medium used was email, to later make its way by placing chats on websites until meeting users on more personal platforms such as social networks.
Virtual customers who purchase both products and services over the internet choose the convenience of their use. This way, they avoid lines in stores or service centers. For this type of client, it is necessary to have a means on hand that represents a solution to the problem. Which means going to the place to solve their first problem.
4. Proactive care
It is one where the company looks for or approaches the customer directly. Proactive attention is used in any phase of the sales process, during the purchase process, or in the relationship, you want to maintain later with the client.
In sales, it is usual for companies to try to communicate with their target audience in any space or by various means. When a deal is made, the advisor can call the client to determine if the product or service has been to their liking or help.
To maintain loyalty, a company can remind the customer that they are still with them to serve or recommend a benefit, event, offer or inform them of a new product or service.
In any case, this practice requires a high tolerance for frustration. Since there are the same possibilities of receiving favorable and unfavorable responses from the receiver because it is a form of unwanted communication.
5. Reactive Attention
On the other hand, reactive attention arises when the client contacts the company for various reasons, and the latter must respond to the request. Thus, the company must respond to all sales demands, doubts, solutions, gratitude, and even rumors.
Anyone would think that this is not a type of care, but a company's duty and right. It is just a way of naming the way the user approaches and responds to a brand. The exciting part of this case is in the way they gave the answer.
The situation in which a company does not correctly answer the customer is infrequent but believes it. Unfortunately, lack of employee training can lead to harmful customer deals. You may even have had such an experience.
This type of situation is more common than you might think. The ideal is to avoid them and eradicate them. The constant training of the customer service staff will achieve the positive results that are expected. So don't wait for a customer to complain about an employee to start implementing solutions.
Knowing the types of customer service allows raising quality standards and taking care of details. With this guide, you can implement them effectively.
Also read: Top 7 Best Newsletters To Follow In 2021
Related posts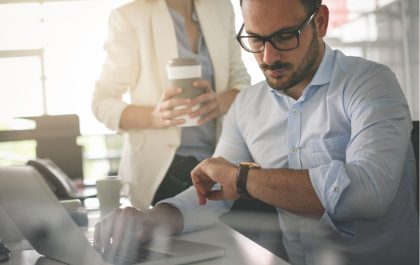 Navigating the Challenges of Loitering: A Business Perspective
Loitering—the act of lingering aimlessly in public spaces—poses a unique set of challenges for businesses. While public spaces are meant…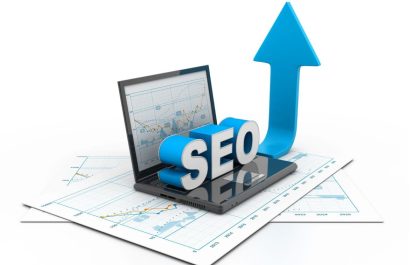 3 Benefits Of Hiring The Perfect SEO Services in New York
3 Benefits Of Hiring The Perfect SEO Services in New York There is a wide range of industries and businesses…