Learn About the Tech Trends Taking Over the Travel Industry
Innovation and growth go hand in hand. Technological innovation is changing the world we live in and particularly the way we travel. If you're a business traveler, you must be aware of the latest travel trends and changes in the travel industry to enhance your travel experiences. The tourism and travel industry has undergone many changes in the past decade technologically, and it's significantly improving the customer experience. With ever-changing customers' expectations comes the responsibility for hotels, restaurants, and airlines to stay updated with all the latest travel news and trends.
Travel technology refers to the applications of IT in various areas of the travel industry. This write-up will highlight the most popular tech technologies revamping the tourism and travel industry.
Robotics Technology
If there was one idea that seemed like a dream so far away from turning into a reality, it was robotics technology. If you asked us years ago about machines taking over the tasks of a human workforce, we would've laughed it off. But in the last 10 years, we've seen a dramatic technological shift take place and robots have been used in essential helping-hand roles to improve the industry's customer experience.
Robots in hotels are now being used in many hotels worldwide to greet guests, welcome them, handle luggage and provide relevant information. Robots are also used to prepare food and serve it in restaurants and used in airports for intelligent scanning to detect weapons and illegal items. The use of robotics technology in the tourism and travel industry has increased significantlyand we can only expect to see robots takeover the future of travel.
Gone are the days when you'd have to carry bucket loads of cash in your wallet to make sure you don't run out of it on your travels. Travel tech has allowed travelers to make all payments without using any cash. How? Via contactless payments! Contactless payments are more convenient for everyone, including those customers who don't have access to cash, credit cards, or debit cards plus they're a huge time saver too. Travelers around the world can ask about its availability to enjoy a convenient and hassle-free payment experience with contactless payments.
Radio-Frequency Identification (RFID)
The world is thriving on wireless communication. RFID or Radio-Frequency Identification is another example of wireless technology that is making travel for everyone super easy and convenient. Airports and airlines use RFID technology to track baggage and real-time baggage information via RFID chips. You will find that a few airlines connect your luggage to an app where you can keep track of wherever your luggage is during your flight.
One of the main objectives of travel technology is to improve customer experience and what's better than investing in AI-powered chatbots for customer service? Customers don't always want to call customer service for the most trivial of queries or questions, so having chatbots available to answer them 24/7 proves to be time-saving and helpful.
These chatbots are designed to answer the most common questions customers usually have so they are always ready to reply quickly with standard answers. However, technological advancement is also improving communication algorithms to personalize customer experiences even more by enabling chatbots to respond better to customer queries and questions. All customers need is a good internet connection to connect with the chatbots. The Spectrum Gold package offers incredibly fast and reliable internet speeds that won't let you down.Servicio al cliente de Spectrum will guide you on Spectrum bundles and plans available near you.
Facial recognition is a widely used technology across airports globally for personal identification and verification. Hotels also use fingerprint recognition for hotel check-ins, contactless payments, and much more. The purpose of recognition tech is to simplify interactions and its potential to make travel easy and convenient for everyone is incredible.
To Wrap It Up
Travel tech and travel marketing are two things airports, hotels, and restaurants should always be on top of to stay ahead of the competition! To offer better and more personalized customer experiences, the tourism industry needs to understand what makes travel easier and comfortable for the customer
Also read: www.piedmont wallet.com
Related posts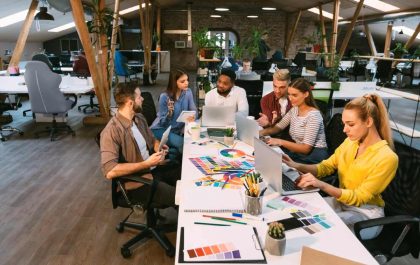 Building A Robust Brand Narrative: The Role Of Ad Agencies
The Role Of Ad Agencies In today's digital age, you're bombarded with countless brand messages daily. With this saturated market,…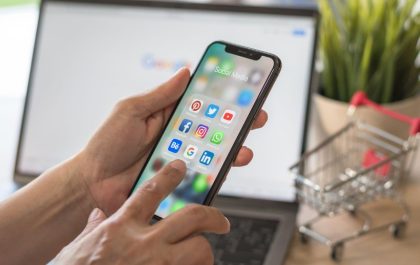 How to Set Up a Facebook Shopping Ad
With over 2.9 billion monthly active users, Facebook provides a vast platform for businesses to reach their target audience and…