Definition Youtube
YouTube is a website designed with the idea of ​​a global video streaming service. Millions of users worldwide can upload and share audiovisual content that any other user can see.
YouTube has different ways for users to interact, allowing you to upload, view, share, rate, and comment on videos. And have playlists and subscribe to other users or channels. Its wide variety of videos ranges from cooperative media and those uploaded by registered users, including video clips, music videos, documentaries, movie trailers or trailers, live broadcasts, highlights of television programs, special montages, and all kinds of video edits. They use this platform currently to store their creations, and it became a marketing site for companies to promote their products.
Viral Videos
At this time, the definition of viral 'video' is very everyday. It refers to the fact that when a video clip has many likes by users that they have reproduced and shared with millions of people worldwide. It spreads like a virus. This has become an advantage for companies that have taken advantage of this ability to reach potential customers and have created their accounts. It is presented as a YouTube channel through a modality, where they can publish advertisements and other marketing videos.
You can watch most of the videos for free. Still, there are exceptions, such as subscription-based premium channels, movie rentals, examples of which are YouTube Music and YouTube Premium, subscription services that offer premium and free music streaming. Advertisements, free access to all content, plus access to exclusive material uploaded by notable personalities. Considering that these files are usually large, they represent a problem to send by email. Instead, when publishing a video on the YouTube platform, which is linked to other companies such as Facebook, Twitter, Blogger, Tumblr, when copying The URL link, that is, the address of the corresponding web page, saves people time and is a lighter way to share content.
Also Read: Digital Marketing Strategy: Definitive Guide To Increase Sales
History
Chad Hurley, Steve Chen, and Jawed Karim founded YouTube in February 2005 in San Bruno County, California. They were part of the PayPal company where they met. They have told the media that Hurley and Chen came up with developing a video-sharing website. When they had trouble sharing a video recorded at a dinner party at Chen's apartment. This story became highly digestible version for the market.
Karim, who did not attend the dinner, denied the story stating that this never happened. That the idea of ​​sharing videos was his when he could not readily find the video clips of an incident of Janet Jackson in which a breast had reveal during her performance of the 2004 Super Bowl, which led to the idea of ​​a video-sharing site. The controversy was generated because Hurley and Chen disagreed with what Karim expressed. Since his original idea was a video version of online dating services. With time he would admit that this was his most significant influence on the company—creating this website.
1st Video
On February 15, 2005, the domain was activated, but YouTube continued to develop in the following months. The first video uploaded was on April 23, titled "Me at the zoo" and shows co-founder Jawed Karim speaking with your back to a group of elephants at the San Diego Zoo. You can still enjoy it on the site. YouTube launched a beta version in May 2005. Where the first video to reach 1 million views was a Nike spot starring Ronaldinho. On December 15, 2005, the site was officially announced when it got 8 million visits a day. In July, YouTube got 100 million views per day, and more than 65,000 new videos were uploaded every day.
In October 2006, as a consolidated company. YouTube had 67 employees housed in its offices on the second floor of a building located in San Mateo County, California. It was familiar through a publication the interest that Google was going to buy from YouTube.
Both companies denied that information. The reality was that in the same month when Google announced the purchase of YouTube for 1.65 billion dollars in shares. At the time of the purchase, YouTube uploaded 65 thousand new videos and 100 million videos viewed per day. Hurley and Chen continued to work in their same positions, as did the 60 employees working at YouTube at the time.
Advances over the years
03/2010
They updated its website with a new design to simplify the interface and increase the time users spend on the site.
11/2011
the Google+ social media site integrated directly with YouTube and the Chrome web browser, allowing YouTube videos to be viewed from the Google+ interface.
12/2012
YouTube released a new version of the site's interface, with video channels displayed in a central column on the home page.
05/2013
They launched a pilot program for content providers to offer premium, subscription-based channels within the platform. YouTube announced a subscription service known as "Music Key," which included streaming music content on YouTube ad-free with the existing Google Play Music service.
02/2015
They announced a mobile application known as YouTube Kids. It has been plan to provide an optimizing experience for children. It features a streamlined user interface, curated channel selections with age-appropriate content, and parental control features.
10/2015
They announced YouTube Red. This new premium service would offer ad-free access to all content on the platform premium original series and movies produced by YouTube Personalities.
10/2015
They announced its new YouTube Music app. It is a third application gear towards streaming and discovering the music content hosted on the YouTube platform.
01/2016
YouTube expanded its headquarters in San Bruno by purchasing an office park for $ 215 million. The complex has 554,000 square feet of space and can house up to 2,800 employees.
05/17/2018
Moreover, they announced the rebranding of YouTube Red as YouTube Premium. Announcing the upcoming launch of a separate YouTube Music subscription.
09/2018
They removed the YouTube Gaming website and app separately and introduced a new Gaming portal within the leading service.
Make money with YouTube
One of the main reasons there are so many users creating content on YouTube. However, a system based on AdSense allows the user to upload the video to share the site's advertising revenue. Most of that advertising is pre-roll ads, which they play before the video starts. Usually, YouTube takes 45 percent of ad revenue from videos in the Partner Program, and 55 percent goes to the uploader.
Of course, not all users can make money by creating content. Since what is they create must impact users that lead to thousands and even millions of reproductions and have subscribers on their channel. The eligibility requirement for monetization is currently 4,000 surveillance hours in the last 12 months and also 1,000 subscribers. From here appear the much-mentioned YouTubers and influencers. Firstly, that are users who have a large number of subscribers on their accounts or channels.
But there are also specific policies to monetize on YouTube. Where they prevent certain forms of content that is being invole in videos that have advertising. Including videos that contain violence and strong language, sexual content, controversial or sensitive topics, and events. In addition to the war, political conflicts, natural disasters, and also tragedies, even if the graphic images which we can't see.
It has also become an open window for children, youth, and adults. We will continue to monitor all their progress.
Related posts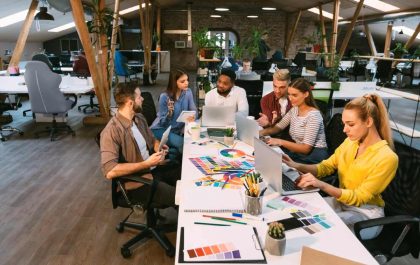 Building A Robust Brand Narrative: The Role Of Ad Agencies
The Role Of Ad Agencies In today's digital age, you're bombarded with countless brand messages daily. With this saturated market,…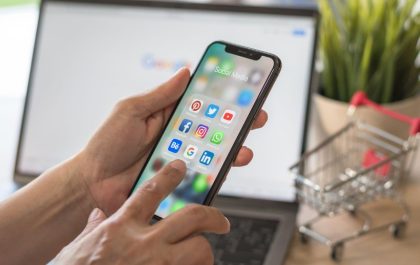 How to Set Up a Facebook Shopping Ad
With over 2.9 billion monthly active users, Facebook provides a vast platform for businesses to reach their target audience and…