How Do You Shop Firms Like Lear Capital For A Golden Nest Egg
The gold IRA was created in 1997 by Congress, enabling the investment community to own physical commodities of precious metals, including gold. For 25 years, investors have had the benefit of strategizing for their retirement future with the addition of a "golden nest egg." Go to https://www.investopedia.com/terms/g/gold-ira.asp# for the fundamentals of a gold IRA.
As a rule, an individual retirement account aims to add a layer of reliability and stability to an investment platform, whether these are conventional or self-directed accounts.
The gold IRA is unique from the conventional accounts in how they respond to the markets. Because gold has minimal correlation to the finance or stock markets, its IRA can serve as a complement to the conventional product.
The simple investment option makes a relatively straightforward approach to the diversification of asset holdings. It can protect these when there is turbulence in the market or inflation in the economy.
The balance between the two distinct investment opportunities staves risks, particularly when used as a long-term choice making it a wise selection when strategizing for retirement. That would mean including a qualified precious metals firm; check these Lear Capital reviews to help establish that strategy.
Should you include a gold IRA with your investment plan? Let's look at how one might follow that path.
Should You Reach For The Golden Nest Egg
A self-directed individual account holding gold, otherwise referred to as a gold IRA, is a retirement account comprising a golden nest egg, one that is tax advantaged.
There are relatively stringent government stipulations with these IRAs, including the fact that an investor needs to select an IRS-approved custodian specializing in gold and self-directed accounts to hold the gold.
Finding a trusted, approved IRA firm capable of offering precious metals like Lear Capital requires research and considerable forethought. Each is unique in its approach to the industry but comparatively offers "tax-advantaged investing opportunities like the gold IRA."
While it is possible to purchase gold and make precious metal investments with an IRA, the reason to do so is for tax incentives. Since the metal is considered a "capital asset" by the IRS, taxes must be paid if the metal were to be sold.
When choosing a gold IRA investment, there are tax advantages in that you can either purchase using "post-tax" funds without a need to pay on withdrawals or buy with "pre-tax" funds and pay upon disbursement once retired. Read here to learn how to buy gold to hold in an IRA.
Does this sound like an excellent addition to your holdings? Let's examine what you should look for when selecting a provider.
Do You Know How To Shop Your Golden Nest Egg
With a few gold IRA providers on the market, each with its own approach, offerings, and expertise, it's wise to research to determine the ideal fit for your specific circumstances and needs. Check some questions meant to help with your journey toward a gold IRA investment.
● Which metals are offered by the precious metals firm
All gold individual retirement accounts include gold as an investment asset option, but you'll find some with other IRA-approved precious metals, including platinum, silver, and palladium.
The indication among the investment community is that holding multiple precious metals has the capacity to diversify your strategy even further than having merely gold. The prices among precious metals don't usually correlate, meaning you could see gold drop while silver rises.
A precious metals firm specializing in gold is a wise choice, but in the long term, it's more advantageous to work with a dealer offering an array of IRA-approved metals in addition to gold.
● What is the price point for opening a gold IRA
The decision between one precious metal firm and another can often hinge on what's required for the minimum investment. These have the potential to range as minimally as a couple of thousand dollars to exceptionally more. Claims suggest the average price point for many gold IRA firms is between "$15000 and $25000."
A reputed provider like Lear Capital will offer incentives for investors who prefer to make their initial deposit more significant.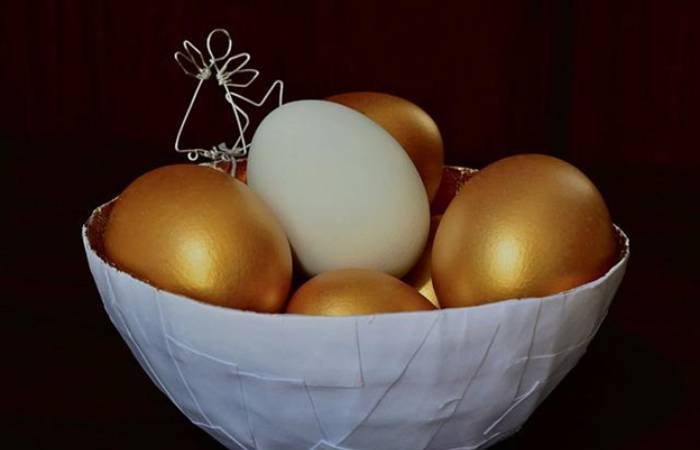 ● How many years in the industry
A precious metal firm can have decades in the industry, but that doesn't speak to its quality as a provider. What does make a difference with this sort of history is the establishment of a strong following of clients benefiting from the knowledge and expertise of the company, who will then speak to that firm's reputation. Lear Capital has that history.
Final Thought
Establishing a golden nest egg for your retirement future requires the assistance of a well-versed precious metals firm. The company should not only be familiar with gold and the logistics accompanying a self-directed IRA but be one with whom the client can rest assured their goals will be the priority.
Lear Capital is among specialty companies that carry that thought process which could contribute to their length of time in the industry.
Related posts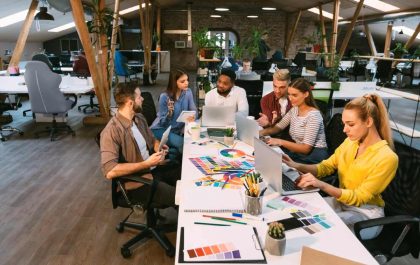 Building A Robust Brand Narrative: The Role Of Ad Agencies
The Role Of Ad Agencies In today's digital age, you're bombarded with countless brand messages daily. With this saturated market,…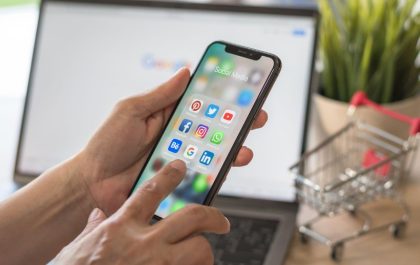 How to Set Up a Facebook Shopping Ad
With over 2.9 billion monthly active users, Facebook provides a vast platform for businesses to reach their target audience and…